Tilley Upsets Michel for USPSA Area 6 Open Title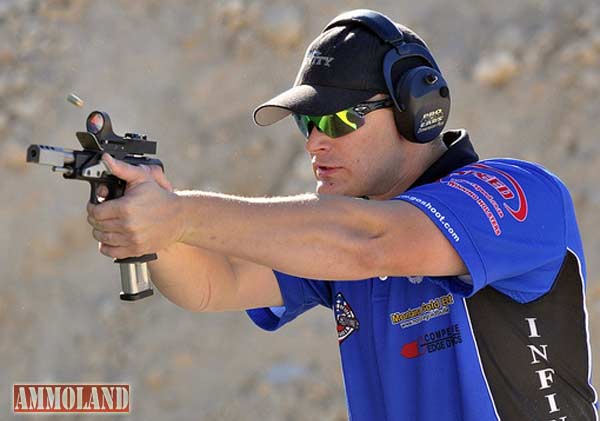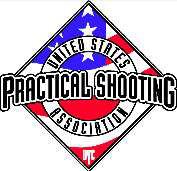 FROSTPROOF, Fla. –-(Ammoland.com)- Max Michel was well on his way to an eighth consecutive Open division title win at the U.S. Practical Shooting Association's (USPSA) Area 6 Handgun Championship, that is until Chris Tilley showed up.
Tilley, the Team SVI shooter from Raleigh, N.C. who appeared this season as a contestant on History Channel's Top Shot, last won the match in 2003 and since then had been unable to derail Michel, a Covington, La. resident who shoots for firearms maker Sig Sauer.
Tilley turned his luck around this year with a strong shooting performance that won him four of the 12 stages in the match and gave him the lead over Michel after the fifth stage.
Throughout the match Tilley remained consistent, placing in the top five on all but two stages, while Michel, who won three stages in the match, was just a hair less consistent finishing out of the top five on four stages.
Tilley took the Area 6 Open division title with a final score of 1015.7761 to runner-up Michel's 1008.5674.
"Chris came into this match with a lot of promise, and based on his strong performance throughout the match it's clear he came prepared to deliver on that promise," observed Michael Voigt, president of the U.S. Practical Shooting Association.

"There are very few people who can beat Max Michel in competition and the clear message from this year's Area 6 championship is that Chris Tilley is one of those people."
Third place in Open division went to Augusto Ribas of Rio de Janeiro, Brazil who took top honors on the final stage of the match to finish with a score of 980.8379. Eddie Garcia of Mesa, Ariz., also with one stage win, took fourth with 966.7546. Fifth place went to Sarasota, Fla. resident Bradley McBride who won the ninth stage in the match and finished with 915.5626.
Elsewhere in Open division competition, Team Leupold's Jessie Abbate repeated as the Women's Area 6 Open winner with a score of 793.7123. Sonny Morton, the Nevco Targets team shooter from Ruther Glen, Va., finished as the top Junior and 12th place overall with 858.9843 points.
Among the seniors Robert Keller of Palm Beach Gardens, Fla. won the Senior Open title with 779.8171 and Jack Baldwin of Pine Bush, N.Y. won the Super Senior title with 613.8431.
The Area 6 Handgun Championship was held at the Universal Shooting Academy range in Frostproof, Fla. The match drew 349 top shooters from around the country as well as Brazil, Canada, Ecuador, Jamaica and Venezuela.
Match officials credit the high turnout to the generous support from corporate sponsors Cameron's Custom Guns, Competitive Edge Dynamics, EarScopes, Freedom Gun Works, Gargoyle, Glock, GPI Custom Gunworks, Heckler & Koch USA, Hornady Manufacturing, Millennium Custom Guns, Nevco Targets, Otis Technology, Red Dot Shooting, Rescomp/CR Speed, Rudy Project, Sig Sauer, Spot on Supply, Springfield Armory, STI International, Surefire, TechWear USA, UniqueTek and Velocity Shooter.
Want to learn more about practical shooting, or join the nearly 20,000 members of USPSA in the most dynamic and fast-paced shooting sport around? Then visit www.USPSA.org, follow @USPSA_Shooting on Twitter or like USPSA on Facebook at www.facebook.com/USPracticalShootingAssn.