World Champion Shooter Todd Jarrett to Appear at BLACKHAWK! Booth at 2011 NRA Annual Meetings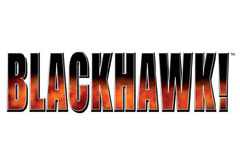 NORFOLK, Va –-(Ammoland.com)- National and World Champion competition shooter Todd Jarrett has been a dominant force in practical shooting for the past 25 years.
Also an avid 3-gun competition shooter, Jarrett is sponsored by BLACKHAWK! Todd is an expert pistol, handgun, rifle, shotgun and tactical AR-style rifle shooter.
He is also a firearms instructor for military, law enforcement, and competitive shooters around the world. His proven expertise in firearm manipulation and shooting techniques is showcased on DVD, the www.BLACKHAWK.com website and on the Shooting USA TV show.
Professional shooter Todd Jarrett will be at the BLACKHAWK! booth during the NRA Annual Meetings in Pittsburgh, PA. Visitors will have a chance to visit with this world champion at booth No. 316 on Friday, April 29 from 11-noon and 3-4 p.m.
Aim to Meet this Expert Shooter
Visitors should set their sights on the BLACKHAWK! booth when Todd stops by. His shooting expertise, numerous championships and instruction techniques can help turn casual shooters into expert gunners.
Consumers can watch this BLACKHAWK! professional shooter in action and learn from the best. Two seasons of Todd's Pro Shooting Tips DVD series are available online, at www.BLACKHAWK.com/catalog/DVDs-Videos,11.htm.
About BLACKHAWK!
BLACKHAWK! was founded in 1993 by former U.S. Navy SEAL Mike Noell and is a leading US manufacturer of tactical, military, shooting sports and law enforcement equipment. BLACKHAWK! manufactures tactical gear, body armor, law enforcement duty gear, holsters, hydration systems, protective gloves and gear, apparel and footwear, knives, illumination tools, breaching tools, hunting gear and recoil reducing stocks. BLACKHAWK! is now part of ATK Security and Sporting and is headquartered in Norfolk, Virginia, with US manufacturing facilities in North Carolina, Montana and Idaho. For more information on BLACKHAWK! and BLACKHAWK! products, log on to www.BLACKHAWK.com or call 800-694-5263.