Tom Knapp Appearing in Champion Booth at 2011 NRA Annual Meetings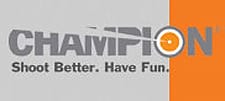 ONALASKA, Wis. –-(Ammoland.com)- Legendary exhibition shooter and Champion spokesperson Tom Knapp will be at the Champion booth at this year's National Rifle Association (NRA) Annual Meetings.
Throughout the years, Tom has used Federal Premium Ammunition to blast his way to three world records with his dazzling shotgun skills.
Tom also advocates for fun shooting experiences paired with safety—in the form of ballistic shooting glasses and reliable hearing protection options from Champion Eyes and Ears.
This celebrity knows that safe shooting practice is a top priority.
Champion spokesperson Tom Knapp will be appearing at the NRA Annual Meetings in Pittsburgh, PA. Attendees will have a chance to meet and interact with this legendary shooter at booth No. 1023 from 10 a.m. to noon on Friday, April 29 and Saturday, April 30.
Meet a Living Legend
Visitors will have the chance to talk to Tom, take pictures and maybe even learn shooting tips from one of the industry's most well-known personalities. Tom Knapp is one of the greatest exhibition shooters of all time. He performs in front of huge crowds everywhere he goes—and has been for decades.
Aside from his shooting skills, Tom is an excellent showman and keeps audiences engaged from start to finish. He also provides expert shooting advice and valuable tips to shooters of all ages throughout the Champion product catalog and website. Learn more about Tom at www.championtarget.com/tom_knapp.aspx.
About Champion
Champion is a leading provider of quality trap throwers, paper targets, metal targets, clay targets, hearing and eye protection and shooting systems. For more information please visit www.championtarget.com.