USA Shooting Announces Assistant National Coaches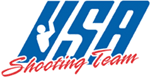 COLORADO SPRINGS, Colo. –-(Ammoland.com)- USA Shooting is pleased to announce the new Assistant National Coaches.
The Assistant National Coaches work alongside the National Coaches to help develop junior talent, support National Team members and promote the shooting sports.
The Assistant National Shotgun Coaches are Joe Bernolfo, Tommy Browning, Todd Graves and Dwayne Weger.
Bernolfo was the first Level 4 Certified Coach in the nation and is a long-time established coach. He primarily works with the Resident Athletes at the Olympic Training Center. Tommy Browning is a National Sporting Clays champion. He has been instructing sporting clays and international events for over 10 years. Todd Graves is a four-time Olympian and the 2000 Olympic bronze medalist in Men's Skeet. He has won International Shooting Sport Federation (ISSF) World Cup medals in all Men's shotgun events-trap, double trap and skeet. Graves is a retired Sergeant First Class from the U.S. Army and is now coaching full-time.
Dwayne Weger was a competitive shooter for many years and was the 2008 U.S. Olympic Team Leader. Weger coaches shooting at USAS Certified Training Center Willawalla Creek Shooting Center.
The Assistant National Pistol Coaches are Ray Arrendondo and Vladimir Chichkov. Arrendondo was an 1988 Olympian in Men's Rapid Fire Pistol and is currently the head Pistol Coach at the U.S. Army Marksmanship Unit in Fort Benning, Ga. Arredondo is very responsible and organized-he helps with training, planning and coordination for the elite USAMU athletes. Chichkov, a regular contributor to USA Shooting News, is very passionate about the shooting sports. He is a long-time pistol coach and especially gifted in the technical aspects of training. Chichkov is currently working to enhance the USA's sport pistol and rapid fire pistol events. He also works with the Assistant National Junior Coaches-Russ Doucette, Steve Faught and Eric Pueppke. Doucette from Framingham, Mass., and Faught and Pueppke from Amenia, N.D., are a trio of hard-workers dedicated to establishing the pipeline of junior shooters to make the USA more competitive in pistol events.
The Assistant National Rifle Coaches are Marcus Raab, Thomas Tamas and Ernie Vande Zande. Raab, the National Coach Training for Rifle and Pistol for the National Rifle Association, has been a key developer and instructor in the National Coach Development Staff program that has led to a tremendous increase in coaching knowledge and skills from the grass roots level on up. Raab also has a long competitive background in multiple events and training education from around the world. Raab, a regular contributor for USA Shooting News, is very focused on the next generation of Olympic Champions. National Rifle Coach Major Dave Johnson credits Raab for much of the junior team's success over several years, which culminated in the 2010 gold medal World Championship performance by the junior women's smallbore team. Tamas was one of the top rifle shooters in the USA-especially in Men's Prone. Tamas was a world champion, world cup champion and multiple-time world record holder. He is a tireless teacher and mentor for the USAMU International Rifle Team. In conjunction with Raab, Tamas is focused on helping develop the next generation of champions. Vande Zande has been a long time coach, competitor, manager, and promoter of Olympic style shooting sports. He challenges athletes to think and learn, and most importantly, follow through on tasks and skills. Vande Zande was also a world record holder in men's prone.
The Assistant National Paralympic Coach is Tom Monto, a Level 4 Certified Coach for both rifle and pistol. Monto has been the head coach at Riverside Shooting Club for 25 years where he has helped develop some of the top juniors in the country. He has been involved in shooting for over 50 years and with disabled shooting for the last seven years where he still competes at a high level.
ELEYELEY is a Proud Sponsor of the USA Shooting Rifle and Pistol Teams: ELEY Limited, manufacturer of the world's most consistently accurate rimfire ammunition, has been the Official Sponsor and Official Supplier of .22 rimfire ammunition of the USA Shooting rifle and pistol teams since 2000. For more information on ELEY and their products, please visit www.eley.co.uk.

Winchester Ammunition is a Proud Sponsor of the USA Shooting Shotgun Team: Winchester® Ammunition has been the exclusive ammunition sponsor and supplier of the USAShooting Shotgun Team since 1999. Members of the 2008 shotgun team brought home four medals from Beijing using Winchester AA International Target loads. Winchester is an industry leader in advancing and supporting conservation, hunter education and our country's proud shooting sports heritage. For more information about Winchester and its complete line of products, visit www.winchester.com.
About USA Shooting:
USA Shooting, a 501c3 non-profit corporation, was chartered by the United States Olympic Committee as the National Governing Body for the sport of shooting in April 1995. USA Shooting's mission is to prepare American athletes to win Olympic medals, promote the shooting sports throughout the U.S. and govern the conduct of international shooting in the country. Check us out on the web at www.usashooting.org and on Twitter at twitter.com/USAShooting.