Where To Hunt And Shoot – That Is The Question
By Larry Whiteley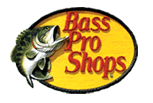 Springfield, Missouri – -(Ammoland.com)- One of the biggest challenges to most hunters is just finding a place to hunt.
If you don't own land or lease land, it probably means finding a good spot on public land. The time to start looking for it is right now.
Your state wildlife agency can provide information on areas close to home and those with the best opportunity for deer, turkey, upland game, or waterfowl. Other sources include National Wildlife Refuges, the U.S. Forest Service, and the Bureau of Land management.
Large timber companies are also a possibility. Some allow hunters to purchase passes to hunt company-owned land. Some military bases and federal installations also allow hunting opportunities.
Another great resource is Hunt and shoot.org.
Hunt and Shoot.org, developed by the National Shooting Sports Foundation (NSSF), the trade association for the shooting, hunting and firearms industry, helps new or experienced hunters and shooters find the information they need.

Hunt and shoot.org provides access to helpful resources and links to searchable state-by-state databases that will help hunters and shooters connect with where to go and how to stay involved with hunting and shooting.
Now is the time to get out and find your next place to hunt and shoot.
Larry Whiteley is host of the award winning Outdoor World Radio. For more tips, log onto www.basspro.com
About Bass Pro Shops Group:
Bass Pro Shops -56 retail stores in 26 states and Canada visited by over 109 million people annually, international catalog and internet retailing, American Rod & Gun wholesale division selling to over 7,000 independently owned retail stores worldwide, Outdoor World Incentives also selling Bass Pro Shops gift cards through over 132,000 retail outlets across America and a restaurant division with 26 locations.  For more information regarding Bass Pro Shops store locations, products or special events, please visit www.basspro.com.  To request a free catalog call 1-800-BASS PRO