Winchester Congratulates Rhode On Qualifying For 2012 Olympics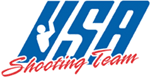 FORT BENNING, GA –-(Ammoland.com)- Four-time Olympic medalist Kim Rhode of El Monte, Calif., is the first American athlete nominated to the 2012 U.S. Olympic Shooting Shotgun Team confirmed by the United States Olympic Committee.
Rhode will be competing in her fifth consecutive Olympic Games and chasing the record books as the first American Olympian to achieve five medals (in an individual event) in five Olympics.
"It is such an honor to be nominated for my fifth Olympic team and to have the opportunity to bring home a fifth medal for the United States," said Rhode. "None of this would be possible without all of my sponsors like Winchester and all the family and supporters at home who have helped me in this endeavor."
Winchester Ammunition has been the exclusive ammunition sponsor of the USA Shooting Shotgun Team since 1999. Winchester has taken the initiative to become a leader in advancing and supporting conservation, hunter education and our country's proud shooting sports heritage.
"Winchester Ammunition has supported Kim for more than 20 years and we congratulate her on this opportunity," said Brett Flaugher, vice president of sales and marketing for Winchester Ammunition. "Her medals, and the USA Shooting Team's winning performances throughout the years are a true testament to what happens when you combine great shooters with great products."
In 2010, Rhode started the ISSF World Cup season by winning a gold medal in Acapulco. She repeated her performance in Beijing where she equaled her own world record of 98 out of 100 targets. Rhode then placed fourth at the ISSF World Cup in Dorset, England. The greatest feat of her 2010 season came at the ISSF World Championships in Munich, Germany. Rhode shot 97 out of 100 targets for the gold medal and title of World Champion for the first time in her career.
She started the 2011 season with a fifth place finish at the 2011 ISSF World Cup in Chile and sealed the deal with a gold medal performance at the ISSF Sydney World Cup on March 30.
With a shooting career that began in her early years, Rhode won her first Olympic gold medal in Atlanta in 1996 in Women's Double Trap as a 17-year-old. Four years later, she won the bronze in Sydney, and then the gold in Athens in 2004. Since Women's Double Trap was removed from the Olympic program after the Athens 2004 Olympic Games, Rhode now competes in Women's Skeet. At the 2008 Beijing Olympic Games, Rhode continued her winning streak with a silver medal.
Rhode was also selected as USA Shooting's Athlete of the Year for 2008, 2009, and 2010.
To learn more about the USA Shooting Team and Kim Rhode, visit www.usashooting.com
To learn more about Winchester and its complete line of products, visit www.winchester.com.
About USA Shooting:
USA Shooting, a 501c3 non-profit corporation, was chartered by the United States Olympic Committee as the National Governing Body for the sport of shooting in April 1995. USA Shooting's mission is to prepare American athletes to win Olympic medals, promote the shooting sports throughout the U.S. and govern the conduct of international shooting in the country. Check us out on the web at www.usashooting.org.