Woolrich Elite Series Tactical Offers Concealed Carry Demos at NRA Meetings
In-booth demos to focus on Concealed Carry Weapons, tactical tips and techniques.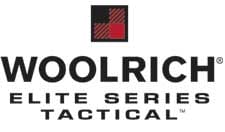 Woolrich, PA –-(Ammoland.com)- Woolrich Elite Series Tactical will present a series of in-booth demonstrations focused on concealed carry and tactical wear at the 140th NRA Annual Meetings to be held in Pittsburgh, Pa., April 28-May 1.
Brian Miller, Merchandise Manager for the Elite Series Tactical line, will showcase the latest in concealed carry products from Woolrich during demonstrations scheduled throughout the show.
Attendees will learn how blending in is one of the most effective techniques in personal protection, as well as the benefits of clothing specifically designed for concealed carry.
All demonstrations will be held daily in the Woolrich Elite Series Tactical booth, No. 3610, at 9:30 a.m., 11 a.m., 1 p.m. and 3:30 p.m.
About Woolrich Elite Series Tactical
Established in 1830, Woolrich is the authentic American brand that embraces the outdoor lifestyle. Trusted by generations of loyal consumers, Woolrich—The Original Outdoor Clothing Company—continues a tradition of quality and value. A brand known worldwide, Woolrich products include functional, comfortable and durable men's and women's sportswear, outerwear, and accessories. The Woolrich Elite Series Tactical line was developed by working closely with military, law enforcement and private security communities. Their input, combined with Woolrich's apparel expertise, led to the creation of clothing that performs under demanding and specialized needs. For more, please visit www.woolricheliteseriestactical.com