Draft American Marten Management Plan Available For Review And Comment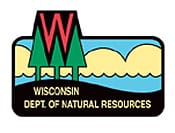 MADISON, WI –-(Ammoland.com)- Two or more self-sustaining populations of American martens would be maintained in northern Wisconsin with an ultimate goal of upgrading the species status from its current endangered species classification, under a draft management plan currently open for public comment.
The Department of Natural Resources has drafted an American marten (Martes americana) conservation and management plan that updates the status of the species in Wisconsin and replaces an original Marten Recovery Plan in Wisconsin.
"The goal of this plan is to ensure that American martens remain a viable member of Wisconsin's natural heritage today and for generations to come," says Jim Woodford, a conservation biologist with the Department of Natural Resources in Rhinelander.
American martens have cultural significance to the Ojibwe Indians of Wisconsin. In addition they are one of the best indicator species for a contiguous, diverse, and healthy northern forest ecosystem.
In states and provinces where American martens are harvested, marten furs received the second-highest in total dollar sales of all wild furbearers sold in North America in 2010. In the western Great Lakes states, martens are legally trapped in northern Minnesota and the Upper Peninsula of Michigan.
Woodford says martens were found nearly statewide throughout the forested regions of Wisconsin prior to European settlement, but their numbers and distribution decreased due to unregulated trapping, habitat loss, and subsequent wildfires. Even though marten trapping was prohibited in 1921, martens were considered extirpated from the state by 1925.
Martens (a member of the weasel family) were listed as a state endangered species, and a recovery plan was developed in 1986. Three major reintroduction projects have occurred since then to reestablish martens to the forests of northern Wisconsin.
Marten populations in Wisconsin are monitored annually by winter track surveys in two core population areas. These surveys have not provided definite population trends, in large part due to low density of animals. Researchers estimated between 160 and 282 martens in one core area in 2005. A partnership between DNR, the Chequamegon-Nicolet National Forest, and the Great Lakes Indian Fish and Wildlife Commission are currently completing a three year project that reintroduced 90 martens into the other core area.
The draft management plan calls for, among other things, developing a more accurate population estimate of martens in Wisconsin, maintaining the established two marten protection areas, developing and implementing forest management guidelines to protect and improve marten habitat, and protecting and enhancing corridors for marten movements between isolated groups of martens.
The Draft Management and Conservation Plan for American Martens in Wisconsin (pdf) is available on the DNR website or by request to: Jim Woodford, Conservation Biologist, 107 Sutliff Avenue, Rhinelander, WI 54501, (715)365-8856, [email protected] Interested individuals or groups can submit comments on the draft plan to Woodford via written, e-mail, or oral comments through July 5, 2011.
FOR MORE INFORMATION CONTACT: Jim Woodford – (715)365-8856