Appropriations Bill Negatively Impacts Youth Shooting and Scholarships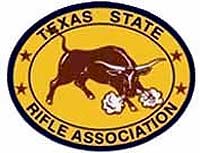 Houston, Tx –-(Ammoland.com)- We need your help with calls and email!
Beginning in 2003, TSRA members have purchased Texas State Rifle Association vanity license plates. We are one of 100 non-profit groups such as Boy Scouts of America, Ducks Unlimited, Gold Star Mothers, YMCA, and other non-profits participating in a vanity plate program.
The Texas Department of Transportation issues the plate, and receives the $35 fee. The cost reimbursed to TxDoT is $13, leaving $22 to be allocated. The allocation of the remaining funds is spelled out in legislation, passed by TSRA during the 2003 legislative session. TSRA's allocation is split between a permanent scholarship at Texas A&M for competitive shooters and 4-H Shooting Sports, part of the County Extension Service also headquartered and part of Texas A&M. The revenues involved are approximately $28,000 a biennium. Not a large amount but a very necessary revenue stream.
Every two years, during the legislative appropriations process the vanity plates are vulnerable to change as the State views the "income" from these plates as tax money. The current House version of the Appropriations Bill would sweep 50% from all the vanity plates into a restricted fund within General Revenue, cutting in half the charitable donation TSRA members have made to education and to the support entry level shooters and competitors through 4-H Shooting Sports. This comes at a time when college tuition is on the increase and youth programs are being cut. By the way, 4-H Shooting Sports continues to be a growing program and a huge success.
The Senate version of the appropriations bill does not dip into the vanity plate funds. Remember this money only exists because TSRA promotes our plate to our membership.
HB 1-the House Version Hurts Texans, including TSRA members by taking fifty percent of the revenue, essentially taxing your charitable contributions to a scholarship program and to 4-H Shooting Sports.
HB 1- the Senate Version Helps Texans, by leaving these funds accessible to be used as intended.
The message to House and Senate conferees should be:
"Please support HB 1, the Senate version, Sec. 13.07 Appropriation of Specialty License Plate Receipts.

Please do not touch the small but important revenues from these vanity license plates! Thank you."
List of House and Senate Conference Committee Members Please contact them all!
House Conference Committee Members
Rep. Jim Pitts (R-Waxahachie) 512-463-0516
[email protected]
Rep. Sylvester Turner (D-Houston) 512-0554
[email protected].us
Rep. John Zerwas (R-Richmond) 512-463-0657
[email protected]
Rep. Myra Crownover (R-Denton) 512-463-0582
[email protected]
Rep. John Otto (R-Dayton) 512-463-0570
[email protected]
Senate Conference Committee Members
Sen. Steve Ogden (R-Bryan) 512-463-0105
[email protected]
Sen. Jane Nelson (R-Flower Mound) 512-463-0112
[email protected]
Sen. Tommy Williams (R-The Woodlands) 512-463-0104
[email protected]
Sen. Robert Duncan (R-Lubbock) 512-463-0128
[email protected]
Sen. Juan "Chuy" Hinojosa (D-McAllen) 512-463-0120
[email protected]
Join, renew, or upgrade your TSRA membership today at www.tsra.com or call 512-615-4200. Our power in Austin comes directly from our members. We need your help.
Keep the Faith
Sincerely, Alice Tripp
Texas State Rifle Association
About:
The Mission of the Texas State Rifle Association is to protect and defend the inalienable rights of the individual Texan to acquire, possess, transport, carry, transfer ownership and enjoy the right to lawful use of firearms for self preservation, for the defense of family and property and the common defense of the Republic and the individual liberties of the people. Visit: www.TSRA.com