ATK Drives International Expansion with $13.4 Million in New 25mm Tactical Ammunition Contracts from U.S. Allies
Global Demand for ATK's Medium-Caliber Tactical Ammunition Expands.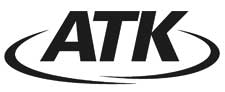 MINNEAPOLIS, Minn –-(Ammoland.com– ATK (NYSE: ATK) has received awards totaling $13.4 million in new 25mm tactical ammunition contracts.
The awards, received from a mix of allies in the Middle East and North Africa (MENA) region, reinforce ATK's position as a preferred, global provider of medium-caliber ammunition.
ATK is the leading supplier of 25mm tactical munitions used by U.S. and allied forces globally, including the contracted M792 HEI-T (High Explosive Incendiary round with Tracer). Delivery of the NATO-certified 25mm M792 rounds is set to begin in March 2012, with production taking place in the company's facilities in Radford, Va. and Rocket Center, W.Va. The rounds are built with a self-destruct fuze developed and produced exclusively by ATK and are designed for use in ATK's widely-embraced M242 Bushmaster Chain Gun.
"M792 rounds have a longstanding reputation as a reliable tool in the defense of critical assets globally," said Dan Olson, Vice President and General Manager, ATK Integrated Weapon Systems. "These orders support ATK's position as a global leader in medium-caliber ammunition."
ATK is an aerospace, defense, and commercial products company with operations in 23 states, Puerto Rico, and internationally, and revenues of approximately $4.8 billion. News and information can be found on the Internet at www.atk.com.