Bynum, Gilmer & Brownell Elected to POMA Board of Directors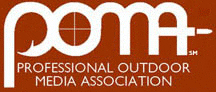 Johnstown, PA -(Ammoland.com)- The Professional Outdoor Media Association (POMA) announced the election of Tony Bynum of East Glacier Park, Mont., Doug Gilmer of Bristow, Va., and Pete Brownell of Montezuma, Iowa, to its board of directors. Bynum and Gilmer were elected as Media Member directors, while Brownell was elected as the Corporate Partner director. The trio will serve three-year terms beginning in August 2011.
"Bynum, Gilmer and Brownell bring POMA a wide range of expertise garnered during their years as outdoor industry journalists and business professionals," said Bill Miller, POMA chairman. "We congratulate them and thank them for their service to the organization."
Bynum, is a full-time freelance outdoor commercial, wildlife, and nature photographer from Montana. His images have appeared on the covers of many major traditional outdoor magazines. In 2010, he also was selected to produce commercial advertising images for the State Of Montana's Office of Tourism. He has worked or traveled to all of the lower 48 states, Mexico, and much of Canada. He writes regularly for his blog and is very active in social media and new media communications and marketing
Brownell is the president of Brownell's, the largest supplier of firearms and gunsmithing parts and accessories in the world. He is the third generation of Brownells to lead the company. He grew up in the industry and worked hundreds of part-time hours at Brownells, from junior high through college. He officially joined the company in 1998, and spent nine years as vice president. He also sits on the board of directors of several other outdoor industry organization boards including the National Rifle Association, National Association of Sporting Goods Wholesalers and others.
Gilmer's communications career began in the law enforcement and tactical areas when he filmed several episodes of "World's Wildest Police Chases," "Police Crashes," and "Moment of Impact" with Sheriff John Bunnell. This led to crafting articles for law enforcement and professional publications and now a wide range of traditional outdoor sports publications. He is contributing editor of Christian Sportsman magazine, a frequent contributor to a number of online publications and blogs and works in outdoor TV and digital video. Gilmer also teaches outdoor communications at Liberty University.
About:
POMA (www.professionaloutdoormedia.org) is considered the premier, international, professional communications organization in the shooting, hunting, fishing and trapping industries. Its more than 320 media members are renowned editors, writers, photographers, broadcasters and publishers. In addition, the 140-plus industry firms and organizations who are Corporate Partner members share POMA's focus on serving the outdoor press corps, developing the next generation of outdoor journalists and perpetuating the traditional outdoor sports.