Delta Waterfowl Celebrates 100th Anniversary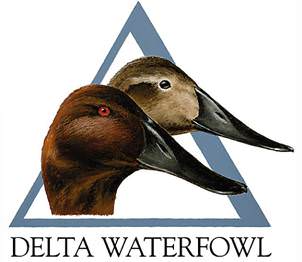 Bismarck, ND –-(Ammoland.com)- 100th Anniversary, One hundred years is a long time for any organization; a century of aspirations, 10 decades of hard work, countless successes to celebrate and occasional failures to learn from.
Since 1911, Delta Waterfowl has seen it all.
Of course, we've had a slew of different names in that time. Before the First World War, waterfowl populations were decimated by drought, habitat loss and unrestricted market hunting.
That crisis lead to the creation of the American Game Protective and Propagation Association… which evolved into the American Wildlife Foundation and the American Wildlife Institute…followed by the North American Wildlife Institute…and finally Delta Waterfowl Foundation.
You get the idea.
What's remarkable is that throughout this journey, traveled by thousands of dedicated souls, our mission has always been to enhance the future of waterfowl and waterfowl hunting. We've done this through a relentless pursuit of knowledge. Science is the foundation of everything we do; a commitment to act is our proudest legacy.
So as we approach the 100th hunting season since our humble beginning, Delta invites you to join us in celebrating this remarkable past, present and future. Our anniversary raffle is the first of many special events coming your way. Stay tuned for more. If the first century is any indication, the next 100 years holds nothing but promise.
About:
Delta Waterfowl provides knowledge, leaders and science-based solutions that efficiently conserve waterfowl and secure the future for waterfowl hunting. Visit: www.deltawaterfowl.org