Georgia Archery Students Taking It To The Top Again At National Competition
Woodlawn Elementary Takes First Place.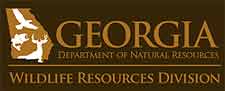 LOUISVILLE, Ky. –-(Ammoland.com)- Georgia is home to the first place elementary school archery team in the country after this month's National Archery in the Schools Program National Tournament.
Woodlawn Elementary's finish is the highest ever by a Georgia school competing at NASP Nationals, which saw more than 7,000 student archers from nearly 300 schools and 34 states compete in the elementary, middle and high school divisions.
The tournament is the largest archery competition in the world. In addition to Woodlawn Elementary, ten additional Georgia schools had students competing at this event.
"I am so proud of all of these students for their efforts," says Georgia Department of Natural Resources, Wildlife Resources Division Shooting Sports Coordinator Jennifer Pittman.

"They have put in a lot of hours, work, sweat and tears to participate all year and then place well enough at the State competition which allowed them to go to Nationals. I commend their coaches and parents for allowing them to participate and look forward to where we go from here!"
Georgia School rankings:
Woodlawn Elementary School in Chatsworth finished first in the country in the elementary division with a team score of 3,244. Woodlawn won the NASP World Championship in November 2010, and have won two consecutive state championships.
Bay Creek Elementary School in Loganville placed eleventh in the division (4th-6th grade) with its score of 3,122, while Youth Elementary School finished 52nd nationally with a score of 2,973. There were 78 elementary school teams, made up of 16-24 student archers, competing from around the United States.
Bagley County Middle School placed 28th in the middle school division (7th- 8th grade) with a score of 3,211. Morgan County Middle School in Madison placed 60th with a 3,079. Dodge County Middle in Eastman fired a 2,968 to finish 83rd. There were 104 middle schools teams competing.
Miller County High School placed 88th in the high school division (9th – 12th grade) with a score of 3,068. Peach County High School placed 97th with a 3,036. Dodge County High School shot a score of 2,918 for 110th place. There were 111 teams competing in this Division.
Additional schools that sent competitors included Lee County Elementary and Lake Park Elementary.
MORE ABOUT NASP
NASP is an in-school archery curriculum that meets all education department standards. Only schools that are certified in NASP through the Georgia Department of Natural Resources are qualified to compete. Schools in nearly 80 counties in Georgia are NASP certified.
The program promotes instruction in international-style target archery to improve educational performance and participation in shooting sports. Research has shown that the program, administered through a minimum two-week course during the school year, improves class attendance and behavior. NASP universal fit bows make it possible for students of all sizes and genders to succeed in archery while raising self-esteem levels and improving hand-eye coordination during physical activity.
NASP is taught in 46 states as well as Australia, Canada, South Africa and New Zealand. To date, more than 6 million students have gone through the program.
For more information on NASP in Georgia, recreational shooting sports opportunities or to find a range near you, visit www.georgiawildlife.com, or call (770) 918-6416.