GLOCK Donates $115,000 During 2011 NRA Annual Meetings & Exhibits
Manufacturer continues philanthropic efforts by making four significant donations.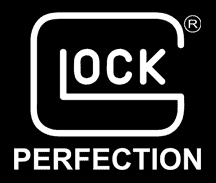 SMYRNA, Ga. –-(Ammoland.com)- GLOCK, Inc. donated a total of $115,000 to four separate organizations within the National Rifle Association (NRA) during the 2011 NRA Annual Meeting & Exhibits held in Pittsburg, PA, Apr. 29 – May 1.
GLOCK, Inc. Vice Presidents Chad Mathis and Josh Dorsey, alongside spokesman R. Lee Ermey presented a check to each group inside the GLOCK, Inc. exhibition booth (#2029) on Friday, April 29, 2011 at 10:00am.
"It's important for us at GLOCK, Inc. to recognize the commitment of the millions of NRA members and thousands of certified NRA firearms instructors who are continually protecting our Second Amendment rights and freedoms," stated GLOCK Vice President, Josh Dorsey.
The four organizations that received the donations at NRA include:
National Rifle Association – This was the second consecutive year that GLOCK made the $50,000 donation to the NRA. The NRA is recognized as America's leading advocate for the protection of the Second Amendment of the U.S. Bill of Rights and the promotion of firearm ownership rights as well as marksmanship, firearm safety, and the protection of hunting and self-defense in the United States. Ron Schmeits, President of the NRA and Kayne Robinson, Executive Director of Operations and past President of the NRA accepted the donation on behalf of the organization.
NRA Whittington Center – The $50,000 donation marked the third consecutive year that GLOCK has donated to the NRA Whittington Center. The Center is the most comprehensive shooting facility in America today, complete with 15 shooting ranges, classrooms and a dining facility. It hosts recreational shooting and guided hunts as well as camping, hiking, mountain biking and horseback riding activities. Wayne Armacost, Executive Director at NRA Whittington Center was on hand to accept the donation along with Schmeits, and Robinson.
NRA Whittington Center's Adventure Camp – GLOCK made a $15,000 donation to this group; marking the ninth consecutive year that GLOCK has donated to the NRA Whittington Center Adventure Camp. The Camp is a unique place where young men and women have the opportunity to learn the fundamentals of pistol, rifle and shotgun shooting in a positive environment. Accepting the donation on behalf of the NRA Whittington Center's Adventure Camp was Armacost, Schmeits, and Robinson.
NRA Law Enforcement Division (LED) – GLOCK donated 30 pistols to the LED; marking the fourth consecutive year that GLOCK has donated to the program. This event held in Albuquerque, NM, is the NRA's premiere annual shooting competition where Law Enforcement officers from around the globe compete to test their shooting skill. On hand to accept the donation on behalf of the LED/NPSC was Glen Hoyer (Director-Law Enforcement Activities Division at the NRA), as well as Schmeits, and Robinson.
About GLOCK, Inc.
GLOCK, Inc. is a leading global manufacturer of pistols and accessories. GLOCK's superior engineering has produced a pistol with only 34 parts and a rugged polymer-frame, providing industry-leading reliability shot after shot. GLOCK is renowned for its pistols which are safe, featuring three safeties; simple, offering a low number of components to provide reliability; and fast, with no encumbering parts to slow the speed to fire. This combination makes GLOCK pistols the first choice among consumers and law enforcement, with 65% of agencies nationwide choosing to carry GLOCK. Austrian-engineered, the company has manufacturing facilities in the United States and Austria. Based in Smyrna, Ga., GLOCK, Inc. is an advocate for our nation's law enforcement and military personnel, as well as all citizens' Second Amendment right to bear arms. For more information, please visit www.teamglock.com.