Illinois Concealed Carry Bill Goes to House Floor – HB148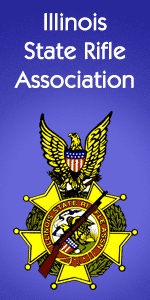 Illinois –-(Ammoland.com)- We are very pleased to announce that HB148, Concealed Carry, passed out of the House Agriculture Committee by a vote of 12-1.
However, there is trouble ahead for HB148. Governor Quinn has promised to veto the bill if it is passed and anti-gun forces have been engaged in heavy arm-twisting in the House, trying to get representatives to drop support for the bill.
The gun control movement is employing all sorts of underhanded tricks and lies to leave you and your family defenseless against attacks by violent criminals.
Your immediate action is required to help ensure that HB148 passes the Illinois House. Here is what you need to do:
1. Call your state representative at both his/her District and Springfield offices. Politely tell the person on the phone that you are a law-abiding Illinois citizen who wants the opportunity to defend yourself and family from dangerous criminals. Tell the person on the phone that you would like the representative to vote "YES" on HB148. If you do not know who your state representative is, please follow this link to the website of the Illinois State Board Of Elections search function:
www.elections.il.gov/DistrictLocator/DistrictOfficialSearchByAddress.aspx
In the rare event that the search tool does not work for your address, you can call the Illinois State Board Of Elections at 217-782-4141.
2. Pass this the link to this article on to all your friends and ask them to make calls as well.
3. Please post this Link to any and all blogs and Internet bulletin boards to which you belong.
4. Please make a generous donation to the ISRA to help us continue the fight for concealed carry. The Daley/Emanuel Gun Grabbing Machine is trying its best to use tactics to bleed us of our resources. We need your Emergency Donation today! Thank you in advance! Please make a donation on-line, or over the phone at 815-635-3198.
About:
The ISRA is the state's leading advocate of safe, lawful and responsible firearms ownership. Since 1903, the ISRA has represented the interests of over 1.5 million law-abiding Illinois firearm owners Visit: www.isra.org