Michigan DNR to Host Michigan Wolf Forum June 3 in Marquette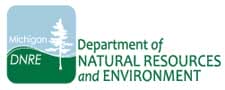 Michigan –-(Ammoland.com)- The Department of Natural Resources will host a Michigan Wolf Forum on Friday, June 3, from 10 a.m. to 4 p.m. at the Ramada Inn, located at 412 W. Washington St. in Marquette.
The Michigan Wolf Forum represents many diverse stakeholders with various points of view of wolf management in Michigan. The participants will be asked to identify the strengths and weaknesses in implementation of the state's Wolf Management Plan. Participants will also discuss new opportunities or issues with wolf management in Michigan, including the current move by the US Fish and Wildlife Service to delist the wolf as a federally endangered species in the Western Great Lakes states.
"The Forum is a way for stakeholders to give us feedback on the Michigan Wolf Management Plan's implementation and helps improve communication with our stakeholders," said DNR Wildlife Chief Russ Mason. "We are opening the Forum up to the public to allow their participation in the process."
At 10:30 a.m. DNR Endangered Species Coordinator Christopher Hoving will update the Forum on the federal delisting process for wolves in the Western Great Lakes states. At 11:30, there will be a review of the Michigan Wolf Management Plan, followed by a discussion of the plan by participants.
For more information on wolves in Michigan, go to www.michigan.gov/wolves.
The Michigan Department of Natural Resources is committed to the conservation, protection, management, use and enjoyment of the state's natural and cultural resources for current and future generations.