Mossy Oak Partners With Delta Waterfowl
WEST POINT, MS –-(Ammoland.com)- Mossy Oak has joined Delta Waterfowl for 2011 to support research initiatives, aid mentorship programs and establish a stewardship award.
"Delta Waterfowl's mission is to provide knowledge, leaders and science-based solutions that efficiently conserve waterfowl and secure the future for waterfowl hunting," said Bill Sugg, President of Mossy Oak.

"Supporting Delta Waterfowl is our way, in a sense, to keep the sport alive. Some of my fondest memories were in a duck blind, and we're happy to partner with Delta for the future of waterfowl and waterfowl hunting."
"Mossy Oak is supporting two very important initiatives on behalf of duck hunters. First Hunt and the waterfowl satisfaction research supported by Mossy Oak are tangible examples of Mossy Oak's leadership in serving their duck hunter members. Both projects are critical in arresting the decline in waterfowl hunter numbers and participation and we are very grateful for this support," notes Delta's Senior V.P. John Devney.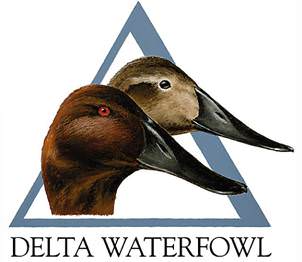 To join Delta Waterfowl, find an event near you, or learn about their research initiatives, log on to www.deltawaterfowl.org. For more information on Mossy Oak, visit www.mossyoak.com or call 662-494-8859.
Haas Outdoors Inc. is headquartered in West Point, Miss., was established in 1986 and is home of Mossy Oak (www.mossyoak.com). Mossy Oak specializes in developing and marketing modern camouflage designs for hunters and outdoorsmen. Mossy Oak patterns can be found on a multitude of products worldwide. Haas Outdoors Inc. is the outdoor industry leader in modern camouflage design, international licensing and marketing. Haas Outdoors Inc. markets its services and products under widely recognized brands including: Mossy Oak, BioLogic, Mossy Oak Productions, MOOSE Media, Nativ Nurseries, and Mossy Oak Properties.