New Jersey's Clinton Rifle Range Reopens With New Rules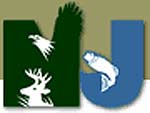 Trenton, NJ –-(Ammoland.com)- The NJDEP Division of Fish and Wildlife has reopened the muzzleloader/rifle range at the Clinton WMA Hunter Training Area, located at the Northern Region Office in Clinton, Hunterdon County, after a brief closure.
The newly designed range requires shooters to utilize the provided target holders placed on top of the berms located at the 25, 50 and 100 yard lines.
Paper targets are not provided and are the responsibility of the shooter. Shooters are encouraged to bring their own target holders provided they meet the proper height specification.
Clinton Muzzleloader/Rifle Range Rules
The following rules apply to the Clinton Muzzleloader/Rifle Range Only:
All target frames must measure a minimum 30 inches from its base to the bottom of the paper target held in the frame.
Frames must be placed only on top of a target mound located at the 25, 50 and 100 yard lines. This minimum target height requirement will eliminate the risk of ricochet and ensure that all projectiles are collected in the berm behind the 100 yard target.
Spinner type targets for .22 caliber firearms MUST be placed directly at the base of the 25 yard berm so that all bullets are directed into the berm. These targets are not to be used at other yardage or berm placement.
For the height specification, as well as information on all of the NJ Division of Fish and Wildlife ranges, visit http://www.njfishandwildlife.com/ranges.htm on the division's website.