Lights, Camera, Wildlife! New season of Arizona Wildlife Views TV show starts May 31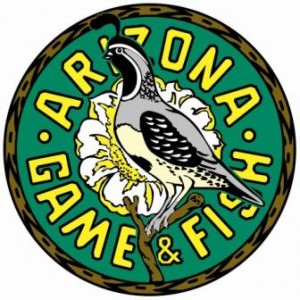 PHOENIX, AZ – -(Ammoland.com)- Don't miss out on the new season of Arizona Wildlife Views, the Arizona Game and Fish Department's Emmy-winning television show, which begins Tuesday, May 31, at 7:30 p.m. on KAET (Arizona PBS Channel 8).
The 13-week run of new episodes will air on Tuesdays (except when pre-empted by special events), giving viewers the chance to take an in-depth look at the enjoyment of Arizona's great outdoors.
Mark your calendar to tune in at 7:30 p.m. this Tuesday for some fascinating wildlife stories. You'll learn about endangered Sonoran pronghorn that are being raised as part of a captive breeding program and then released into the wild.
You'll also see how two countries came together to facilitate medical treatment to save a rare jaguar brought here from northern Mexico. And, you'll meet a family of Harris hawks who have built their nest and are raising their young in an urban neighborhood.
For more information about upcoming Arizona Wildlife Views episodes, visit www.azgfd.gov/i_e/awv_tv_shows.shtml.
For the Arizona PBS Channel 8 schedule, visit www.azpbs.org/schedule.php.
The Arizona Game and Fish Department prohibits discrimination on the basis of race, color, sex, national origin, age, or disability in its programs and activities. If anyone believes that they have been discriminated against in any of the AGFD's programs or activities, including employment practices, they may file a complaint with the Director's Office, 5000 W. Carefree Highway, Phoenix, AZ 85086-5000, (602) 942-3000, or with the Fish and Wildlife Service, 4040 N. Fairfax Dr. Ste. 130, Arlington, VA 22203. Persons with a disability may request a reasonable accommodation or this document in an alternative format by contacting the Director's Office as listed above.