Outdoor Blogger Directory Helps Industry & Sportsmen Identify Influencers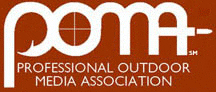 JOHNSTOWN, PA –-(Ammoland.com)- As of May 1, 2011, more than 250 blogs were registered and became Charter Member Blogs in the Outdoor Blogger Directory (OBD). OBD is open to all bloggers who write about outdoor recreation and wildlife management-related subjects.
The directory, which is currently being compiled the Professional Outdoor Media Association (POMA), and will remain a living document, will be available to POMA members at no cost and may be purchased by non-members.
OBD was developed by POMA to assist its members in identifying outdoor industry bloggers and provide them a way to connect with those bloggers.
"The compilation of this list of influencers is a huge step in providing POMA's members and industry professionals with a tool they have been asking for with much more frequency," said Bill Miller, POMA Chairman.

"As online content development and blogging become more mainstream methods of communication, this list is a tremendous value, especially to our Corporate Partners and industry professionals who are finding it difficult to identify influencers, bloggers and content providers. POMA is proud to have broken the services mold again with this offering."
In addition to providing an industry service, POMA plans to use the list to help outdoorsmen find bloggers and content providers and drive traffic to the blogs listed in the directory.
Any outdoor industry blogger is welcome to list his/her blog(s) in the directory. List blogs via POMA's online listing service (http://tinyurl.com/5wkxbmx).
For more information, contact:
Laurie Lee Dovey
POMA Executive Director
[email protected]