Proposed Fur-Free City Prompts PETA Call for Protests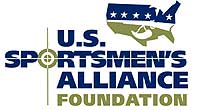 Columbus, OH –-(Ammoland.com)- With the recent news that California's West Hollywood city council is ordering the city's attorney to draft an ordinance prohibiting the sale of fur products within the city, PETA was quick to release news that it is encouraging its followers to create more Fur-Free cities by organizing protests around the US.
The group encourages members to target outside of fur salons and other businesses that sell furs.
Odd, but in the same news release seeking attention-of-the-outrageous kind, the group lashes out about laying chickens in cages, declawing cats, and calls for "banning the retail sale of dogs and cats in pet stores."
The group goes on to uphold West Hollywood as a place that's known for its kindness to animals. West Hollywooders shouldn't get too comfortable with their latest friend though.
It might soon see its steakhouses and other restaurants there that serve meat on the list of protest sites for PETA.
About:
The U.S. Sportsmen's Alliance is a national association of sportsmen and sportsmen's organizations that protects the rights of hunters, anglers and trappers in the courts, legislatures, at the ballot, in Congress and through public education programs. Visit www.ussportsmen.org.