Rage Outdoors Names Syverson as Its VP of Sales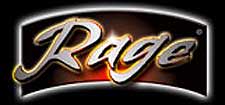 SUPERIOR, Wis. –-(Ammoland.com)- Rage Outdoors, LLC, the manufacturer and marketer of innovative, industry-leading archery brands including Rage Broadheads and Ghost Quivers, announced today that Jon Syverson has joined the company as its vice president of sales.
Syverson comes to Rage Outdoors from Field Logic, Inc., where he played a major role in growing and building the Rage Broadhead brand as well as other significant Field Logic brands.
Jon brings more than 15 years of archery product sales and major customer relations and development experience to Rage Outdoors.
"We are thrilled that Jon is joining the Rage Outdoors team," said Rage Outdoors CEO Rich Krause.

"His industry experience coupled with his deep knowledge of the business and strong customer relationships will help us to continue to strengthen our customer partnerships and develop robust growth strategies with our customers."

"There are significant growth opportunities for our brands and for the new line extensions that Rage Outdoors plans to introduce," said Syverson. "I truly enjoy working with all of our customers, and I am very excited to be a part of the new team at Rage Outdoors."
Rage Outdoors acquired the Rage Broadhead, Rocky Mountain Broadhead and Ghost Quiver brands from Field Logic in March 2011. Rage Outdoors is headquartered at 1230 Poplar Avenue, Superior, WI 54880. For more information on the full line of revolutionary Rage Slipcam Broadheads and the Ghost Quiver, visit www.ragebroadheads.com, www.ghostquiver.com, or call 715-395-0020.