Range Protection Legislation Passes in the Texas Legislature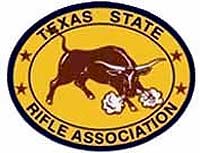 Houston, Tx –-(Ammoland.com)- Today SB 766 by Rep. Jason Isaac (R-Dripping Springs) passed the Texas House on Third Reading and is now headed to Governor Perry's desk.
TSRA sponsored Shooting Range Protection Act, SB 766, was authored in the Senate by Senator Craig Estes (R-Wichita Falls). His chief of staff, John Bennett and our volunteer legal consultant Charles Cotton wrote the language.
In recent years, a disturbing trend has developed which serves to undermine safe and responsible gun ownership and use. Frivolous lawsuits are being filed against sport shooting ranges and their owners, often in an attempt to shut down a safe range so the land can be sold to developers. Lawsuits have been brought based on fraudulent claims alleging bullets leaving the range property often from many miles away.
Such suits are generally groundless but a frivolous lawsuit threatens the existence and operation of these small businesses. The overwhelming costs and legal fees tied to a frivolous lawsuit are precisely why years ago the Texas Legislature passed legislation to protect firearm manufacturers and dealers. This same protection has now extended to safe shooting ranges.
Reasonable access to sport shooting ranges is absolutely necessary in order to maintain all firearms skills whether the skill is tied to self defense, hunting, competitive shooting, or general recreation. Many of the private and public ranges around Texas are used by law enforcement as well as the general public.
SB 766 will go a long way toward protecting safe ranges while preserving the ability to present a legitimate claim in court against an unsafe range.
Major Thank You's go to Rep. Jason Isaac and Senator Craig Estes!
Major thanks to Rep. Jason Isaac, Senator Craig Estes, John Bennett, and Charles Cotton. Special thanks need to be addressed to Chairman Todd Hunter of House Calendar's Committee and Speaker Joe Straus and staff for their patience and encouragement. Also, special a thanks to Lt. Governor David Dewhurst and staff in the Senate.
If you're reading this message you must be a member of the Texas State Rifle Association. If you're not you should be! Join, renew, or upgrade at www.tsra.com or call 512-615-4200
Keep the Faith,
Sincerely, Alice Tripp
Texas State Rifle Association
About:
The Mission of the Texas State Rifle Association is to protect and defend the inalienable rights of the individual Texan to acquire, possess, transport, carry, transfer ownership and enjoy the right to lawful use of firearms for self preservation, for the defense of family and property and the common defense of the Republic and the individual liberties of the people. Visit: www.TSRA.com