Safariland Supports Wounded Warrior Trevor Baucom With Customized Competition Gear
Baucom to Compete in the NRA Bianchi Cup Tournament, in which Safariland is a Sponsor.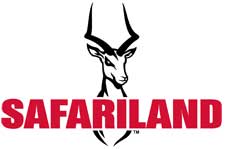 JACKSONVILLE, Florida –-(Ammoland.com)- Safariland, a BAE Systems line of business, announced today that it has developed specialized competition gear for wounded warrior, Chief Warrant Officer (CW3) Trevor Baucom, in preparation for his competitive shooting debut at the NRA Bianchi Cup Tournament later this month.
Chief Warrant Officer Baucom is a former Blackhawk helicopter command pilot with the United States Army.
He was injured in a helicopter crash while on an assault mission in Afghanistan. CW3 Baucom was deployed for four (4) tours to this region. The accident during his fourth deployment left him paralyzed from the waist down. He is bound to a wheel chair and will be competing in this year's Bianchi Cup May 25-28 in Columbia Missouri alongside all the other competitors.
"It was truly an honor to work with Trevor; he's got such a positive outlook and great attitude," stated Scott Carnahan, Vice President, Equipment Category Group. "When I was approached by Jim Scoutten of Shooting USA, to develop a special rig for Baucom, the answer was a no brainer. Team Safariland is about encouraging others to enjoy the shooting sports and developing effective, innovative product. What better way to do this than by supporting one of our true heroes in competition shooting."
After a personal meeting with Baucom, Carnahan challenged his design team to develop a race-worthy custom rig designed for a wheelchair action shooting. Safariland modified one of its most popular holsters, the Model 5198, even adding the red anodized aluminum TEAM SAFARILAND logo to it. Also included on the rig are two of their newest innovations, open-top space saving magazine pouches that sit face out on the belt. The Model 79 Slimline Double Magazine Pouch and the Model 777 Slimline Triple Magazine Pouch were a perfect complement to the holster. Then came the specially designed mounts for the wheelchair to ensure the rig was ready to win.
"I am awed by the support that I have received and my goal in all of this is to help get my fellow brothers out and into the shooting sports," said Baucom. "I'm thrilled with the holster design that Scott and his team came up with for my wheelchair. I look forward to continuing to work with Safariland to help develop gear for my fellow wounded warriors and other wheelchair bound participants."
Smith & Wesson, Shooting USA and Atlanta Arms and Ammo are also supporting Baucom with his preparation into competition shooting, along with Billy Abbate as his shooting instructor. All were together at this year's NRA Show (National Rifle Association Annual Meetings and Exhibits) as Jim Scoutten made the announcement in the S&W booth.
For more information about Safariland holsters or other products, visit www.safariland.com/dutygear or www.holsters.com.
About Safariland
Safariland, LLC is a premier provider of law enforcement and security products and services, delivering a full-range of customer-specific solutions. Offering many of the world's most recognizable branded products in the public safety market, Safariland is committed to saving
lives. For more information about Safariland and its body armor products, as well as information on the new NIJ-06 standard, please visit www.safariland.com.