Sara Dunivin Wins USPSA Single Stack Women's Shooting Title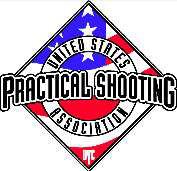 SEDRO-WOOLLEY, Wash. –-(Ammoland.com)- Sara Dunivin of Phoenix, Ariz. outgunned a field of top women shooters, including the three women who between them have won the title over the last five years, to the claim the Women's title at the 2011 Springfield Armory USPSA Single Stack Nationals.
Dunivin, who won three stages in the match, pulled ahead on the second stage, moving up from third place, and held her lead through the final course of fire in the 14 stage shooting competition. Her final score of 683.7541 points outpaced her nearest rival, Cameron's Custom Guns shooter Lisa Munson of Marysville, Wash., by 20.6760 points.
Munson, the 2008 and 2009 champion who placed sixth last year, finished in second place with three stage wins and a score of 663.0781.
"After finishing second last year, a little more than 28 points out of first, Sara came in to this year's match looking for the win. She shot a solid match and never gave up the lead once she had it – and that's what makes a champion," said Michael Voigt, USPSA president.
Finishing in third was the defending and 2006 champion Julie Golob of Glasgow, Mont. Golob, who is captain of the Smith & Wesson shooting team, won four stages to finish with a score of 658.6123.
Rounding out the top five were Nancy Huspek of St. Paul, Minn. with two stage wins and a final score of 604.6564, and Team Springfield shooter, and 2007 champion, Kippi Leatham of Mesa, Ariz. who took fifth with one stage win and a score of 601.8470.
Also claiming titles at this year's championship were Dave Sevigny of Smyrna, Ga. who won the overall title with 977.8292 points. The Junior title went to Austin Cisna of Metamora, Ill. who finished with 610.3718. Among the seniors, Jon Huspek of St. Paul, Minn. took the Senior title with 735.9336 while Robert Keller of Palm Beach Gardens, Fla claimed the Super Senior title with 577.6446.
Want to learn more about practical shooting, or join the 20,000 members of USPSA in the most dynamic and fast-paced shooting sport around? Then visit www.USPSA.org, follow @USPSA_Shooting on Twitter or like USPSA on Facebook at www.facebook.com/USPracticalShootingAssn.
About:
USPSA is a non-profit membership association. Most of the more than 19,000 individual members belong to and regularly compete at one of the nearly 375 affiliated clubs and sections (groups of clubs banded together for mutual benefit) located across the United States. USPSA is affiliated with the International Practical Shooting Confederation (I.P.S.C.), which is comprised of approximately 67 nations. USPSA is the American region of IPSC. Visit: www.uspsa.org