Sportsmen and Conservation Protected As Missouri Bills Die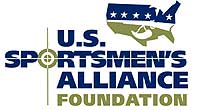 Columbus, OH –-(Ammoland.com)- As Missouri's legislative session comes to an end, two bills that would have harmed sportsmen and the state's conservation efforts died.
House Bill 115, introduced by Rep. Rodney Schad (R- Versailles), and Senate Bill 299, introduced by Sen. Brian Munzlinger (D- Williamstown), would have held Missouri's Department of Conservation financially responsible for damages incurred by wild elk to a person or a person's property.
In reality, this would set a dangerous precedent holding sportsmen and sportswomen liable to pick up the tab for damage caused by any wild animal.
Further, the bills would allow landowners to kill an unlimited number of elk by simply claiming damage to their property. Under the proposal, landowners would not have been required to provide proof of the damage or that elk were actually the cause of the purported damage. Essentially, this would have stripped the Department's authority to manage wildlife despite already having an aggressive elk-conflict plan in place.
"Sportsmen are already paying the freight when it comes to wildlife conservation and funding for state wildlife agencies," said Jeremy Rine, U.S. Sportsmen's Alliance associate director of state services. "Sportsmen can rest assured, for now, that the state's wildlife management decisions will continue to be made by wildlife professionals. Despite this victory, sportsmen must remain on alert for this issue to come up again in the future."
About:
The U.S. Sportsmen's Alliance is a national association of sportsmen and sportsmen's organizations that protects the rights of hunters, anglers and trappers in the courts, legislatures, at the ballot, in Congress and through public education programs. Visit www.ussportsmen.org.