Sportsmen Criticize Proposed House Cuts to Farm Bill Conservation Programs
Deep cuts in USDA FY 2012 budget would decimate funding for fish and wildlife conservation, sportsman-access programs.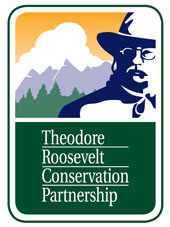 WASHINGTON –-(Ammoland.com)- As House appropriators deliberate the Department of Agriculture's budget for fiscal year 2012, sportsmen are sharply criticizing cuts proposed for Farm Bill conservation programs instrumental to fish and wildlife habitat and hunting and fishing, the Theodore Roosevelt Conservation Partnership announced today.
The House Appropriations Committee is meeting this afternoon to consider more than a billion dollars in reductions to mandatory conservation programs agreed to last week by the House Agriculture Appropriations Subcommittee.
Conservation programs facing drastic cuts include the following:
The USDA conservation operations budget would be cut by $128 million.
The Wildlife Habitat Incentive Program (WHIP) would be cut by $35 million.
The Wetlands Reserve Program (WRP) would be reduced by 64,200 acres.
The Grasslands Reserve Program (GRP) would be reduced by 96,000 acres.
The Environmental Quality Incentives Program (EQIP) would be cut by $350 million.
Funding for the Voluntary Public Access and Habitat Incentive Program (VPA/HIP), also known as Open Fields, would be completely eliminated.
"Agricultural- and private-lands conservation remains a cornerstone of the TRCP's policy work, and the efforts of the TRCP and our partner organizations have been instrumental in bolstering vital conservation programs in previous Farm Bills," said Steve Kline, director of the TRCP Center for Agricultural and Private Lands.

"The reductions presently being considered represent a quarter century of taxpayer investment in conservation. Sportsmen strongly oppose these cuts."
The TRCP's farm policy work is guided by the Agriculture and Wildlife Working Group, formed by the TRCP to provide recommendations to Congress and the administration on conservation programs in the 2008 bill. Composed of representatives from the nation's leading sportsmen's groups, the AWWG currently is developing recommendations for the 2012 Farm Bill.
"These proposed reductions will hamstring the USDA's ability to responsibly manage priority fish and wildlife habitats and help landowners reduce potential threats to their operations associated with priority wildlife concerns such as lesser prairie chickens, sage grouse, and New England cottontail, all of which are candidate species for listing under the ESA," said Jennifer Mock Schaeffer, Farm Bill coordinator for the Association of Fish & Wildlife Agencies and AWWG chair.

"We prefer to use WHIP, EQIP, GRP and other conservation programs to help producers address these priority habitat concerns," continued Mock Schaeffer, "and in the process to try to preclude the need to list the species. Cutting funding from these programs will eliminate opportunities to help private landowners and operators sustain their operations and secure these important wildlife habitats on privately owned lands."
"Increasingly, sportsmen cite the inability to access lands and waters as an obstacle to hunting and fishing," said Dave Nomsen, vice president of government affairs for Pheasants Forever and Quail Forever and AWWG member. "VPA/HIP, or Open Fields, addresses this problem by encouraging owners of privately held farm, ranch and forest lands to enable public access to their properties for wildlife-dependent recreation. VPA was included in the 2008 Farm Bill thanks to the unflagging support of hunters and anglers, and American sportsmen now urge continued funding of this critical and strictly voluntary public-access program."
The Farm Bill is a vital part of U.S. private-lands conservation. Millions of acres of fish and wildlife habitat and the hunting and fishing opportunities they provide have been conserved and enhanced through Farm Bill programs. The TRCP Agriculture and Wildlife Working Group is committed to ensuring that the 2012 Farm Bill authorizes and strongly funds conservation programs and builds on a conservation legacy that secures America's outdoor heritage.
"While sportsmen acknowledge the need for the federal government to reduce spending levels, we can't forget that Farm Bill conservation programs like WRP and GRP are the underpinning of the almost $80 billion dollars a year that hunters and anglers spend pursuing fish and game," said Dan Wrinn, director of public policy for Ducks Unlimited. "Furthermore, many of these expenditures are in rural areas, where communities already are struggling in these hard economic times."
Funding for Farm Bill conservation programs already was reduced by nearly $500 million in the FY 2011 budget, and the House's proposed cuts cast further doubt on conservation funding in the 2012 Farm Bill. The Senate will be considering agriculture spending requests later this year.
Learn more about the TRCP's agricultural- and private-lands conservation work.
About:
Inspired by the legacy of Theodore Roosevelt, the TRCP is a coalition of organizations and grassroots partners working together to preserve the tradition of hunting and fishing. Visit: www.trcp.org