Sportsmen Move Closer to Accessing Hundreds of Thousands of Acres of Federal Land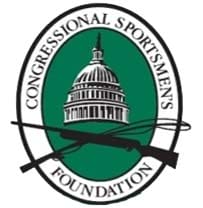 Washington, DC –-(Ammoland.com)- Hundreds of thousands of acres of Federal public land could soon be open to hunting, fishing, trapping and shooting as legislation was introduced in the United States Senate today to guarantee funding for improving public access to federal public lands.
The Making Public Lands Public Act, introduced in the U.S Senate today by Congressional Sportsmen's Caucus (CSC) Senate Co-Chair Sen. Jon Tester of Montana and Senate Vice Chair Sen. James Risch of Idaho, would require the Secretaries of Agriculture and Interior to utilize 1.5% or a minimum of $10 million annually of their Land and Water Conservation Fund budgets for projects that secure recreational public access to existing federal lands through easements, rights-of-way, or fee title acquisitions from willing sellers.
"Montana's public lands are some of the best in the world, and they're where we pass on our outdoor traditions to our kids and grandkids," said Sen. Tester. "But we're seeing too much of this land blocked, surrounded by private land with closed gates. Montanans who own land are good neighbors. Most are good partners in our fight for public access, and this bill builds on that partnership."
"This legislation is an important step in opening access to Federal land that is currently inaccessible or significantly restricted to sportsmen's activities," said Congressional Sportsmen's Foundation President Jeff Crane. "Access to quality habitat is a key to the future of our sportsman's way of life, and this bill will directly improve access to more public lands so all Americans can enjoy the great outdoor traditions of hunting and fishing."
Last August, similar language passed the U.S. House of Representatives, as an amendment by CSC Member and former Co-Chair, Rep. Ron Kind, overwhelmingly 404-1 as part of H.R. 3534, the Consolidated Land, Energy, and Aquatic Resources (CLEAR) Act.
Federal public lands are an important destination for millions American hunters, anglers, trappers, recreational shooters, and other outdoor enthusiasts. Nearly half of all hunters, for example, conduct a portion of their hunting activity on these lands. In addition, lack of access is cited as a primary reason that hunters and anglers stop participating in these traditional sports. A 2004 report to the House Appropriations Committee, stimulated by a Congressional Sportsmen's Foundation (CSF) report, concluded that more than 35 million acres of Bureau of Land Management (BLM) and U.S Forest Service (USFS) land have inadequate access.
"America's public lands are one of its finest resources and all recreational users should have access to them. This action will help ensure that our children and grandchildren can enjoy the same fishing holes and hunting grounds that our parents and grandparents shared with us," said Sen. Risch.
CSF, in cooperation with allies in the American Wildlife Conservation Partners (AWCP), a group of over 40 non-governmental organizations representing millions of hunter conservationists, launched the "Making Public Lands Public: Enhancing Hunter & Other Recreational Access to Federal Public Lands" initiative two years ago and subsequently requested that BLM and USFS utilize funds to improve hunter and other recreational access to Federal land and have identified opportunities in its list of funding priorities. Such opportunities have been identified as important projects by the Congress as expressed in the U.S. House Report to the FY 2010 Department of the Interior and Related Agencies Appropriations Act.