Taurus Introduces New Large Caliber – Lightweight Revolvers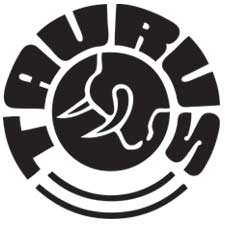 MIAMI, FL –-(Ammoland.com)- The new Taurus 405 and 445 revolvers are aggressive wheel-guns that deliver superior accuracy and stopping power without the heft or bulk of most large caliber revolvers.
These 5-shot revolvers are available in blue or matte stainless finish with the Taurus Ribber Grip® that reduces felt recoil.
The 445 is chambered in .44 Special and features an Ultra-Lite frame that weighs only 22 ounces.
The revolver's barrel measures 2 inches, with an overall length of 7 inches. The 405, Taurus' first .40 S&W revolver, features a lightweight frame that weighs just 29 ounces and includes stellar clips.
The revolver's barrel measures 2 inches, with an overall length of 7 inches.
Like all Taurus firearms the 405 and 445 come standard with the unique onboard Taurus Security System that allows users to securely lock the gun using an inconspicuous key-lock. MSRP $452 – $514.
Beginning as a small tool manufacturer in Porto Alegre, Brazil more than sixty years ago, Forjas Taurus, S.A. has become a diversified, international company celebrating its resounding success as one of the world's leading small arms manufacturers. In 1941 the company produced its first revolver, and in 1984 changed the industry forever by offering customers an unqualified LIFETIME REPAIR POLICY, posting record growth every year since. Taurus brand firearms manufactured by Forjas Taurus are imported into the U.S. and serviced by Taurus International Manufacturing, Inc.
For additional information about Taurus, visit www.taurususa.com.