Texas House Bill that Treats Sporting Dog Breeders Like Puppy Mills Moves to Senate Committee
Continued calls needed!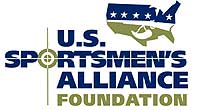 Columbus, OH –-(Ammoland.com)- Legislation that would allow searches of homes of the owners of sporting dog breeders without probable cause, or even a search warrant, is one step closer to becoming law.
House Bill 1451, the so-called "puppy mill" bill introduced by Rep. Senfronia Thompson (D- Houston), has been assigned to the Senate Committee on Criminal Justice. No hearing dates have been set.
Texas sportsmen and sporting dog owners must act now to protect the future of sporting dogs within the state. USSA will alert sportsmen and sporting dog owners once the bill has been scheduled for a hearing.
The bill, which was recently forced through the House of Representatives with little opportunity for public input, is a serious threat to the existence of sporting dog kennels and hobby breeders. House Bill 1451 does the following:
Classifies sporting dog kennels or hobby breeders who have 11 female dogs, this could be one liter, that have not been spayed to be classified the same as a huge commercial dealer if they sell just two dogs.
Charges kennel license fees likely to be at least $1,300 per kennel even for hobby breeders who hardly ever sell dogs.
Creates an unelected commission to create kennel construction requirements, record keeping requirements and other expensive red tape that hobby breeders cannot afford because their primary purpose is not to sell dogs.
Allows for unannounced inspections of kennels and the homes of their owners if they keep their kennel records on a computer inside their house.
Allows for the inspection of records within a home without any suspicion of wrong doing or even a search warrant.
Threatens to drive sporting dog kennels and hobby breeders out of business because they do not have the commercial revenue to offset high fees, and expensive regulations.
Discloses personal information about dog breeders to the public by creating a public directory containing information on all registered breeders.
That is why the US Sportsmen's Alliance along with the Masters of Foxhounds Association, American Kennel Club (AKC), American Brittany Club, Texas Wildlife Association, Texas Dog Hunters Association, and the United Kennel Club (UKC) oppose House Bill 1451. Click here to see a full list of local, state, and national organizations already opposing House Bill 1451.
"Treating hobby breeders the same as commercial operators is like treating the neighborhood lemonade stand the same as the Wal-Mart Super Center," said Jeremy Rine, U.S. Sportsmen's Alliance associate director of state services. "It makes no sense. And it is not fair because no one has shown that sporting dog kennels are abusive. The cost of this bill is abusive, however, to sportsmen because it will result in kennels being run out of existence."
Take Action! Texas sportsmen should call their state senators today and ask them to oppose House Bill 1451. Tell them the bill unjustly treats sporting dog and hobby breeders as large commercial breeders, allows for warrantless searches of homes, and creates unnecessary, costly new regulations that could put many of these breeders out of existence.
To find your state senator's contact information, visit the USSA Legislative Action Center at www.ussportsmen.org/LAC.
About:
The U.S. Sportsmen's Alliance is a national association of sportsmen and sportsmen's organizations that protects the rights of hunters, anglers and trappers in the courts, legislatures, at the ballot, in Congress and through public education programs. Visit www.ussportsmen.org.