Texas Employee Guns In Parking Lots Bill Passes 2nd Reading in the House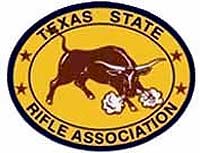 Houston, Tx –-(Ammoland.com)- SB 321 by Kleinschmidt/Hegar to allow the legal possession of firearms in an employee's personal, locked vehicle when parked on their employer's parking lot passed the second reading in the Texas House today at 7:48 pm.
The vote came after nearly 3 hours of debate and attempted amendments.
SB 321 was substituted for HB 681, Rep. Tim Kleinschmidt's bill. SB 321 by Sen. Glenn Hegar had already completed the process and had passed in the Texas Senate.
Rep. Kleinschmidt and his 98 co-authors successfully fought-off gutting amendments that would have turned the bill on its head by requiring specifically designated "gun parking areas" offered by Rep. Sylvester Turner (D-Houston) and another amendment would allow the employer the right to vehicle inspections. It was offered by Rep. Juan Castro (D-San Antonio).
Seven amendments, not acceptable to Rep. Kleinschmidt, were attempted and all failed.
The debate led off with Rep. Lon Burnam (D-Fort Worth) calling a point of order. If the point of order had been sustained, the bill could have been slowed down or killed. The point of order was overturned.
Senator Glenn Hegar, Jr. (R-Katy) has passed this legislation twice in past sessions but it's a first for the Texas House. The legislation has always stalled in House Calendar's committee. In addition to the hard work of Rep. Tim Kleinschmidt (R-Lexington), special thanks must go to Calendars Committee chairman, Rep. Todd Hunter (R-Corpus Christi) and Speaker Joe Straus.
Thanks also to our House Committee Chairman, Rep. Joe Deshotel (D-Beaumont), for his patience and for his help at the front microphone.
The next step is the vote on third reading. Then SB 321 will return to the Senate for a last approval or discussion. If all goes well, it next moves to Governor Perry's desk and could take effect Sept. 1, 2011.
Brief Background and Explanation
This issue was first introduced by Rep. David Farabee (D-Wichita Falls) in 2005. It's been a long time coming.
SB 321 would allow all legally possessed firearms for most Texans. Only those working in the petro-chemical industry are limited to CHLs only and handguns. The only "carve-out" deals with gas and oil leases and the employees who service those wells and equipment. School district employees are also excluded.
Join, renew,or upgrade your TSRA membership today at www.tsra.com or call 512-615-4200. We're only as powerful and our membership.
Keep the faith!
Sincerely, Alice Tripp
Texas State Rifle Association
About:
The Mission of the Texas State Rifle Association is to protect and defend the inalienable rights of the individual Texan to acquire, possess, transport, carry, transfer ownership and enjoy the right to lawful use of firearms for self preservation, for the defense of family and property and the common defense of the Republic and the individual liberties of the people. Visit: www.TSRA.com