Tis The Season – To Slow The Spread Of Invasive Species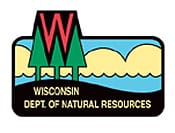 MADISON, WI –-(Ammoland.com)- As residents and visitors to Wisconsin gear up for camping, fishing, hiking, and other recreation activities, state invasive species control specialists are asking them to consider how these activities can inadvertently spread invasive plants around the state.
"As we venture out to enjoy nature, everyone should be mindful of how humans and our activities can play a critical role in either increasing or slowing the spread of invasive plants," says Tom Boos, an invasive plant control specialist with the Department of Natural Resources Division of Forestry.
At this time of year, Boos says, garlic mustard is one of the most recognizable invasive plants in woodland settings and it is easily spreads by seed.
"Simply scraping mud off your boots or shoes before and after spending time in garlic-mustard infested areas and removing any seeds stuck to clothing can dramatically reduce the risk of spreading this and other invasive plants to new areas," Boos says.
After camping, people should shake out and brush off equipment to avoid spreading invasive species to the next spot they set up camp. When fishing excursions come to an end, anglers should never dump worms or other bait in the water or out "in nature."
"It is best to dispose of unused worms in the trash to avoid introducing worms into a nearby forest where they greatly harm the forest," Boos says. "And remember to always remove any aquatic plants from boats and trailers and to drain all water before leaving a boat landing to avoid spreading aquatic invasive species or fish diseases."
People take the time to visit parks and other wild areas because of their beauty and biodiversity, Boos notes, so taking these easy steps can help protect those valuable natural resources.
Regardless of the type of recreation activities people are participating in, there are simple actions they can take to minimize the spread of invasive species.
The Wisconsin Council on Forestry Invasive Species Best Management Practices [council.wisconsinforestry.org/invasives] (exit DNR) lists preventative steps for a wide range of outdoor activities from motorized sports and horseback-riding to hiking, biking, camping and hunting. There are also activity based handouts on the website that you can share with others that send the basic message of "Slow the spread by sole and tread".
FOR MORE INFORMATION CONTACT: Tom Boos – (608) 266-9276