TRCP Releases Report on Mule Deer & Energy Development
Analysis examines, makes recommendations regarding federal-state collaboration in mule deer management, energy development, focuses on Green River Basin.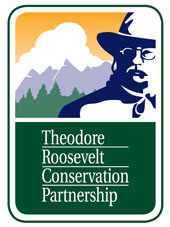 WASHINGTON –-(Ammoland.com)-  The Theodore Roosevelt Conservation Partnership today released a comprehensive report analyzing the federal government's policy approach to managing energy development while promoting and conserving mule deer populations in the American West.
"Mule Deer and Energy: Federal Policy and Planning in the Greater Green River Basin" examines collaborative efforts in mule deer management between federal land agencies and state wildlife agencies, offering insights into federal management of the species and its habitat during public-lands energy development. The report focuses on the greater Green River Basin, home to some of the most significant mule deer herds in North America as well as many of the nation's largest energy reserves. It studies the conflicts resulting from the coexistence of these valuable resources and presents specific recommendations for resolving them.

"We need more and better coordination for meeting management objectives and better integration of known science in the management of these cornerstone mule deer populations," said Steve Belinda, director of the TRCP Center for Responsible Energy Development. "This report offers an opportunity to look ahead and do better – both for mule deer herds in the Green River Basin and across the West."
Icons of the western United States, mule deer are related to white-tailed deer but have different habitat requirements and respond differently to human-caused disturbance. While white-tailed deer are highly adaptable, mule deer rely on specific seasonal habitats that enable annual migrations between summer and winter range, the latter being a major limiting factor for the species and typically protected from disturbance. Most winter range is closed to vehicle traffic and human activity to safeguard mule deer populations, and energy leases located within winter range often have restrictions on development.
The greater Green River Basin of southwestern Wyoming, northwestern Colorado and northeastern Utah comprises 10.2 million acres of mule deer crucial winter range on Bureau of Land Management and U.S. Forest Service lands. Of this total, 2.4 million acres already have been leased for development. The TRCP report notes that, while seasonal restrictions intended to protect mule deer from additional stress are in place, industry often asks for and receives relief from them. In Wyoming, for example, 83 percent of requests for relief from wildlife protections were approved in an 18-month period in 2007-2008.
"More than 15,000 wells already have been drilled in mule deer crucial winter range," said Belinda. "To date, most of this activity has taken place outside of the critical winter season. But how long these protective measures will continue to be applied is unknown. Industry has made no secret of its belief that these measures, which are intended to protect deer and other wildlife, are unnecessary and impediments to development.

"In the Pinedale Anticline in southwestern Wyoming," continued Belinda, "mule deer have declined more than 60 percent in the last 10 years, and the BLM has increasingly authorized development on crucial winter ranges year-round. We can do better for mule deer during energy development, but we must better integrate the science, better plan for mitigation, and formulate an overall plan for managing mule deer habitat.
"Overall we found inconsistencies across all jurisdictions regarding how state mule deer plans are incorporated into federal plans and energy projects," stated Belinda, a former BLM biologist. "We also found that energy development is the dominant priority for BLM policy and planning within the Green River Basin, that mule deer science often is ignored or misinterpreted, and that coordination between habitat managers and state deer managers is weak, if it occurs at all."

"The need for greater coordination is the lesson learned from this report," said Miles Moretti, president and CEO of the Mule Deer Foundation, which is a member of the TRCP Fish, Wildlife and Energy Working Group, "coordination not just between federal and state entities but among all stakeholders. We have the power to address deficiencies in management that have negatively affected this prized sportsmen's resource – and to forge a brighter future for mule deer."
About:
Inspired by the legacy of Theodore Roosevelt, the TRCP is a coalition of organizations and grassroots partners working together to preserve the tradition of hunting and fishing. Visit: www.trcp.org