101 Reasons To Buy An ARMALITE Rifle – Chapter 5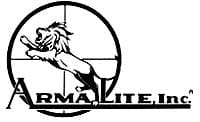 Geneseo, IL – -(Ammoland.com)- There are many reasons to buy a firearm.
During the year 2011, we will share 101 of OUR reasons to buy the best: ArmaLite.
101 Reasons To Buy An ArmaLite:
All four models of ArmaLite's AR-24 Pistol are available in AWB Configuration.
ArmaLite's AR-10(T) comes in 7.62MM NATO.
ArmaLite's AR-10(T) comes in .338 Federal.
ArmaLite's AR-10(T) comes in .260 Remington.
ArmaLite's AR-10 in .243 Winchester has an MOA of 1-1.5.
The ArmaLite AR-30 weighs 12 powerful pounds.
Page 24 of ArmaLite's 2011 catalog features an exploded view of an M-15 complete lower assembly with each part clearly labeled.
ArmaLite's factory boasts a 50 yard indoor firing range for test firing our rifles and complete uppers.
The ArmaLite M-15 comes in a 7.62 X 39 version that gives you heavy bullet advantages in a compact package.
ArmaLite has its own Facebook page.
AR Stands For ArmaLite: Accept No Substitutes.
About:
ArmaLite has one of the broadest product lines in the firearms industry. We manufacture and sell semiautomatic rifles in a variety of calibers including 5.56mm and 7.62mm, long range super-accurate bolt action rifles in calibers including .308 Winchester, .300 Winchester Magnum, .338 Lapua, and 50 BMG, and classic 9mm pistols.Visit: www.armalite.com