NRA Announces the 2011 National Championships at Camp Perry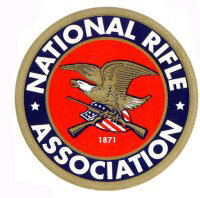 FAIRFAX, Va. –-(Ammoland.com)- The 2011 National Rifle and Pistol Championships will begin July 12 at Camp Perry in Port Clinton, Ohio.
Conducted by the National Rifle Association (NRA) and the Civilian Marksmanship Program (CMP) with assistance from the Ohio National Guard, these matches have long been considered the "World Series of the Shooting Sports."
A tradition at Camp Perry since 1907, the event is divided into five separate phases: Pistol, Smallbore 3-Position, Smallbore Prone, High Power, and Long Range.
"The National Championships at Camp Perry are the high point of the year for America's competitive shooters, the NRA, the CMP, and the many, many volunteers who work with us each year to make them as successful as they have been since 1907," said NRA President David Keene.

"This year promises to be among the best ever thanks to improved facilities, the continuing assistance of the Ohio National Guard and the greater interest in participation by competitors from across the country."
The National Matches begin each year in early July with the First Shot Ceremony and National Pistol Championships, concluding in August with the Long Range High Power Championship. Competitors represent a vast array of experience including novice shooters, Olympic medalists, law enforcement officers, military personnel, and international competitors.
New for 2011 is the invitation-only NRA National Defense Match, sponsored by FNH USA. Held during the High Power phase, this rifle match is designed to mimic real-life training and tactics, with shots being fired from 7 yards up to 500 yards.
MidwayUSA is the Title Sponsor for the 2011 National Championships, joined by Universal Coin & Bullion for the Pistol Championships, Springfield Armory for the NRA/Springfield M1A Match, and first-time sponsor Nosler for the High Power Championships. The support of new and returning sponsors shows a continued dedication to the competitive shooting sports and will allow for an enhanced awards schedule.
The schedule for the 2011 National Championships is as follows:
July 11: First Shot Ceremony
July 12-16: NRA National Pistol Championships
July 21-23: NRA National Smallbore Rifle Position Championships
July 24-28: NRA National Smallbore Rifle Prone Championships
August 7: NRA/Springfield M1A Match
August 9-12: NRA National High Power Rifle Championships
August 13-14: NRA National Defense Match
August 13-17: NRA Long Range Championship
To receive up to the minute reports, photos, and results during the Championships, check www.nrablog.com. For more on the National Rifle and Pistol Championships at Camp Perry, or other competitive shooting events or programs, visit www.nrahq.org/compete or call 1-877-672-6282
About:
Established in 1871, the National Rifle Association is America's oldest civil rights and sportsmen's group. Four million members strong, NRA continues its mission to uphold Second Amendment rights and to advocate enforcement of existing laws against violent offenders to reduce crime. The Association remains the nation's leader in firearm education and training for law-abiding gun owners, law enforcement and the military. Visit: www.nra.org