Acusport Shooting Products Adds Kevin Coffey To The West Region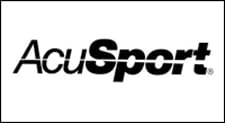 BELLEFONTAINE, OHIO –-(Ammoland.com)- AcuSport Corporation, a leading distributor of shooting and hunting products, announces a recent addition to their sales management team.
Kevin Coffey recently became the regional sales manager for AcuSport's Roseville, CA sales office.
He brings to AcuSport a wealth of leadership experience. In his previous management role at a major consumer products company he has led multiple sales teams to increased market share and growth.
AcuSport Director of Sales, John Whitehall is pleased to have Kevin as the new West Regional Sales Manager. "We are excited to have Kevin join the Sales leadership team. He brings valuable experience in working with all aspects of the supply chain as well as growing market share. We are confident that Kevin and his team will continue to provide a high level of service to the valued retailers throughout the West region."
Along with over 25 years of sales and management experience, Kevin holds a Business Administration and Marketing degree from California State University. Growth, customer service and strong business fundamentals are some of the keys to Kevin's success. When Kevin's not working, he enjoys playing golf and spending time outdoors with his family.
Based in Bellefontaine, Ohio, AcuSport Corporation is a nationwide distributor of shooting and hunting products with regional sales offices in Pennsylvania, Georgia, Minnesota, Texas, Montana and California. Independent retailers who would like to place an order, please call 1-800-543-3150 or visit www.AcuSport.com for additional information.