Anderson Goes From 10th Place To Single Stack Winner At USPSA's Area 1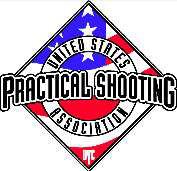 SEDRO-WOOLLEY, Wash. –-(Ammoland.com)- Chuck Anderson of Newberg, Ore. started out in 10th place but stormed back to overtake the lead late in the match to claimed the Single Stack division title at the USPSA Area 1 Regional Handgun Championship, Presented by Springfield Armory.
Starting the match in 10th place after the first stage, Anderson worked his way to the top of the leader board overtaking early leaders, and fellow Oregonians, Bill Garland, Jr. of Oregon City and Scott Springer of Bend, with a total of six stage wins, five of them in the final stages of the match.
After winning stages seven and eight, Anderson claimed the lead from Garland on the ninth stage then closed out the match with three straight stage wins to finish with a final score of 1147.9958 and a 27-point lead over Garland.
"Whether it's MultiGun competition or Single Stack, Chuck is a top ranked shooter who's going to be competitive in any match he enters. Sometimes he's more than just competitive, he's the champion," said Michael Voigt, the president of USPSA.
Garland, who had just two stage wins, held the lead on the first two stages and then again on stages six through eight before dropping to second place with a final score of 1120.7675 points. Springer took top honors on three stages and briefly held the lead on stages three, four and five, and despite dropping to fourth place, ultimately placed third with 1031.6662.
Rounding out the top five were Perry McBreairty of Richland, Wash. in fourth with a score of 1024.5208 and Bill Marrs of Amity, Ore. in fifth with 910.4331 points.
Marrs' fifth place overall finish made him the top senior shooter in the match while Richard Conserriere of Kennewick, Wash. won the Super Senior title with 699.6337.
The 2011 USPSA Area 1 Regional Handgun Championship, Presented by Springfield Armory, was held June 22-26 at Albany Rifle and Pistol Club in Shedd, Ore. and drew 318 top pistol shooters from around the country, as well as Alaska, Idaho, Montana, Nevada, Oregon, Utah, Washington and Wyoming, the states that make up the Area 1 region.
To learn more about practical shooting, or join the 20,000 members of the U.S. Practical Shooting Association in the most dynamic and fast-paced shooting sport around, visit www.USPSA.org, follow @USPSA_Shooting on Twitter, like USPSA on Facebook (www.facebook.com/USPracticalShootingAssn) or read the Practical Shooting blog (www.practicalshooting.posterous.com).
About:
USPSA is a non-profit membership association. Most of the more than 20,000 individual members belong to and regularly compete at one of the nearly 375 affiliated clubs and sections (groups of clubs banded together for mutual benefit) located across the United States. USPSA is affiliated with the International Practical Shooting Confederation (I.P.S.C.), which is comprised of approximately 67 nations. USPSA is the American region of IPSC. Visit: www.uspsa.org