New Mexico Big-Game License Drawing Results Available Wednesday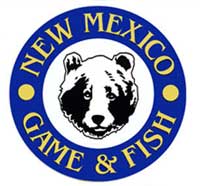 SANTA FE, NM –-(Ammoland.com)- Hunters who applied for New Mexico 2011-2012 deer, elk, antelope, ibex, javelina, bighorn sheep and Barbary sheep licenses can see if they made the drawing "lucky list" Wednesday, June 8, on the Department of Game and Fish website, www.wildlife.state.nm.us.
Hunters who were successful in the drawings will be mailed licenses and carcass tags according to species. Unsuccessful applicants will receive refunds for prepaid license fees — by check if the application was on paper, or by credits to credit cards if payment was online.
The Department received 141,462 applications for about 65,500 licenses, an increase of 8,701 applications – 8,179 residents and 522 nonresidents — from the previous year.
This was the second year the Department began requiring all applicants to pay the full license fees at the time of application. Previously, only those who submitted paper applications were required to submit full upfront payments, and online applicants were only charged the application fee upfront, with their credit cards charged for the license fee only if they were successful in the drawing.
More than 80 percent of this year's applicants took advantage of the Department's online application process, which was first offered in 2004.
Hunters wishing to check their drawing results can log in to their account on the Department website, www.wildlife.state.nm.us. Hunters also can check their results in person by visiting Department offices in Santa Fe, Albuquerque, Raton, Roswell and Las Cruces. Results will be available June 22 by telephone at (505) 476-8000.