Game Commission Warns Pennypack Creek Visitors To Be Alert For Possibly Rabid Beavers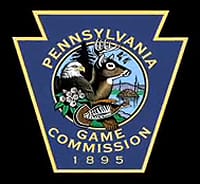 HARRISBURG, PA –-(Ammoland.com)- In what wildlife officials are calling a "truly bizarre situation," Pennsylvania Game Commission Wildlife Conservation Officer (WCO) Jerry Czech today announced that a beaver suspected of having attacked three individuals over the past two days, June 1 and 2, in the Pennypack Creek area between Bustleton Avenue and Roosevelt Boulevard in northeast Philadelphia, was captured and killed.
The beaver carcass is being taken to the University of Pennsylvania's New Bolton Center, Kennett Square, Chester County, to be tested for rabies.
On June 1, a husband and wife were fishing in the Bustleton Avenue area when a large beaver bit the woman's leg. As her husband attempted to assist her, the beaver turned and bit him in both arms and chest area. WCO Czech responded to the hospital and interviewed the two victims.
Today, on June 2, in the area of Roosevelt Boulevard, a small child was bitten by a beaver. While at the hospital to interview the victim's family, WCO Czech received word that a Fairmount Park Ranger had captured a beaver 500 yards from where the child was bitten. WCO Czech responded to the scene and put the animal down.
WCO Czech will be assisted by other Game Commission WCOs and USDA Wildlife Services agents in attempting to search for other beavers in the vicinity.
"At this time, we have no specific information about what has caused this beaver to attack humans," WCO Czech said. "However, all indications are that this likely is a case of rabies. While we are attempting to search the area for other animals that may be infected, we are asking people to not enter the area along Pennypack Creek until further notice."
In late April a rabid beaver was found in the White Clay Creek area of Chester County. According to WCO Keith Mullin, in that incident, a local angler heard a splash behind him and turned to see a beaver swimming toward him.
"The beaver bit the angler on the back of his leg and attempted to come at him again," WCO Mullin said. "The fisherman was able to drown the beaver after quite a struggle and suffered another bite on his hand. I met him at the site to retrieve the carcass, which was then submitted for rabies testing and, unfortunately, it came back positive."
The Game Commission will not be releasing victim identities due to medical confidentiality laws. However, rabies results will be released once available.