Benelli On Assignment Begins 5th Season
ACCOKEEK, MD –-(Ammoland.com)- Benelli On Assignment (BOA) – an original Benelli TV production, begins its fifth season.
Watch the best outdoor writers in the industry go on the best hunts of their lives.
BOA teams Brand Marketing Manager and host, Joe Coogan with the writers, editors and photographers from the nation's top outdoor magazines.
Together Coogan and his guests travel the globe to field test and showcase Benelli products at the world's top hunting spots.
From Botswana's incredible game-filled Okavango Delta and Kalahari Desert to North America's majestic mountain ranges, waterfowl-packed marshes and spectacular plains and prairies, BOA presents the very best in hunting adventure that will also be featured on the pages of your favorite outdoor magazine.
Show Line Up Beginning June 27, 2011: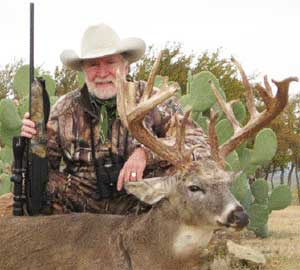 BOA airs each Monday at 8 am & 1:30 p.m. (EST) and Saturday at 11:30 a.m. (EST)
Montana Mule Deer – Greg Thomas, Field Editor (Big Sky Journal)
Botswana Lechwe/Eland/Zebra – Mark Keefe, Editor (American Rifleman)
Texas Whitetail at Greystone Castle #1 – Clay Chandler, Guest (Sporting Classics)
Texas Whitetail at Greystone Castle #2 – Matt Coffey, Managing Editor (Sporting Classics)
Botswana Impala/Wildebeest/Gemsbok – Mark Keefe, Editor (American Rifleman), Bob Williams, Outdoor Writer (Petersen's Hunting)
New Mexico Pronghorn – J. Guthrie, Field Editor (Petersen's Hunting Magazine)
Texas Whitetail at Stasney's Cook Ranch – Jim Wilson, Field Editor (American Hunter)
Texas Turkey #1-Becky Lou Lacock, Outdoor Writer (Game & Fish Magazine)
Texas Whitetail at Greystone Castle #3- Joseph Von Benedikt, Editor (Shooting Times)
Texas Turkey #2-Karen Lee, Editor (Turkey Country)
Tune in to the Outdoor Channel to see BOA shows weekly. For the latest TV show and product information visit www.benelliusa.com and www.benellitv.com