Canadian Shooter Milburn Wins USPSA Area 1 Limited-10 Crown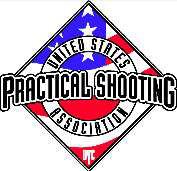 SEDRO-WOOLLEY, Wash. –-(Ammoland.com)- Canadian top gun, Clint Milburn of Surrey, British Columbia won the Limited-10 division this past weekend in Shedd, Ore. at the 2011 USPSA Area 1 Regional Handgun Championship, Presented by Springfield Armory.
Milburn had just one stage win during the match but never finished below eighth on any of the 12 stages to finish 27 points ahead of his nearest competitor, Russ Shaver of Mission Viejo, Calif., with a division leading score of 1132.5672 points.
"Clint is among the top practical shooters in Canada and finished second in last year's Area 1 championship. His solid, consistent shooting throughout the match is the reason he's our new Limited-10 champion," said Chuck Anderson, the USPSA Area 1 director.
Rounding out the top five were Shaver in second with two stage wins and a score of 1105.2501. Third place went to Ray Ayers of Astoria, Ore., finishing with 1051.3799 points and one stage win. Ed Atkinson of Eagle Point, Ore. took fourth with one stage win and 1037.2912 points while Jonathan Acosta of Wailuku, Hawaii claimed fifth with 1003.1403.
Elsewhere in the Limited-10 division, Carrie Jamrogowicz of Missoula, Mont. was the top woman finishing 9th overall in the division with 911.5904 points. Among the senior shooters, Robert Higbie of Vancouver, Wash. won the Senior Limited-10 title with 864.9124 points, while Jack Watters of Klamath Falls, Ore. won the Super Senior Limtied-10 title with 656.5568.
About:
USPSA is a non-profit membership association. Most of the more than 20,000 individual members belong to and regularly compete at one of the nearly 375 affiliated clubs and sections (groups of clubs banded together for mutual benefit) located across the United States. USPSA is affiliated with the International Practical Shooting Confederation (I.P.S.C.), which is comprised of approximately 67 nations. USPSA is the American region of IPSC. Visit: www.uspsa.org