Collins Joins Theodore Roosevelt Conservation Partnership as Government Affairs Director
Avid sportsman and skilled political strategist to lead TRCP efforts on Capitol Hill.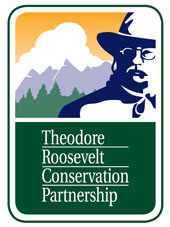 WASHINGTON –-(Ammoland.com)- The Theodore Roosevelt Conservation Partnership announced today that Vaughn T. Collins has joined the staff of the national sportsmen-conservation group.
As the TRCP's director of government affairs, Collins will represent the TRCP on Capitol Hill and before federal agencies while promoting increased funding for fish and wildlife conservation and sound natural resources management.
"The Theodore Roosevelt Conservation Partnership and our partners are fortunate to have Vaughn Collins, a dedicated conservationist, skilled political strategist and avid sportsman, working to organize and mobilize the sportsmen's community in support of responsible management of the nation's natural resources," said TRCP President and CEO Whit Fosburgh.

"Decisions made in Washington, D.C., impact sportsmen and -women across the country, from how our public lands are managed to the rules governing marine fisheries," Fosburgh continued. "Moreover, to ensure that critical conservation programs like the Land and Water Conservation Fund and Conservation Reserve Program receive adequate funding, hunters and anglers must systematically engage in the federal appropriations and budget process. Vaughn will play a key role in assuring that sportsmen's values are represented in these important conservation funding decisions."
Collins was formerly director of public policy for Ducks Unlimited, where he advocated for wetlands conservation in Congress and worked with federal agencies and conservation groups to facilitate wildlife friendly federal programs. Prior to his time at DU, Collins was chief of the federal Duck Stamp Office at the U.S. Fish and Wildlife Service in the Department of the Interior. He also served as deputy director of the Agriculture Department's National Rural Development Partnership Office and was executive director of the Vermont Council on Rural Development.
"America's fish and wildlife populations and our hunting and angling heritage rely on responsible management and sound conservation practices," said Collins. "I am honored to be working with the TRCP on the front lines of conservation decision-making, in the halls of Congress and with the administration, to advance policy solutions that will benefit our natural resources and outdoor traditions alike."
A New Englander who lived in northern Vermont for more than 20 years and who still owns a rural property there, Collins resides in Alexandria, Va., with his wife. He is an avid outdoorsman, conservationist, birder and waterfowl hunter.
Learn more about the TRCP and read the TRCP 2011 Conservation Policy Agenda.
TRCP 2011 Conservation Policy Agenda
About:
Inspired by the legacy of Theodore Roosevelt, the TRCP is a coalition of organizations and grassroots partners working together to preserve the tradition of hunting and fishing. Visit: www.trcp.org