Concealed Carry Fails by 6 Votes – Time For a Change in House & Senate Leadership
By Richard Pearson
Executive Director Illinois State Rifle Association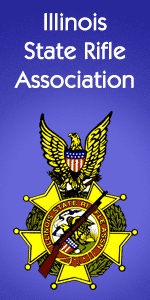 Illinois –-(Ammoland.com)- I Couldn't be More Angry at Our Illinois Legislature.
Now that the spring legislative session is over, I'd like to take this opportunity to thank all of you whose time, contributions, and moral support made 2011 our most successful campaign for concealed carry yet.
Concealed carry didn't pass, of course, but with your help we managed to force a vote on the floor and get 65 legislators to support the measure.
That's nothing to sneeze at.
Nonetheless, I'm extremely angry at our legislature for not producing the 71 votes needed to pass concealed carry. We crafted a very good bill this year.
We took into consideration many of the concerns some in the House had regarding training and background checks. We even held our nose and accepted some restrictions on where one could carry a defensive firearm.
Indeed, a lot of hard work on both sides of the aisle went into advancing the cause for concealed carry in the Illinois House this year. But, in the end, it was the morally bankrupt Chicago political establishment that killed the concealed carry bill.
Fixing the situation will require that changes occur at the top of the House and Senate leadership structure. Realistically, that could happen at any time.
It's just a matter of encouraging enough friendly legislators to muster the courage to do it. How we make these needed changes will be a topic for discussion another day.
About:
The ISRA is the state's leading advocate of safe, lawful and responsible firearms ownership. Since 1903, the ISRA has represented the interests of over 1.5 million law-abiding Illinois firearm owners Visit: www.isra.org