Congressional Sportsmen's Foundation Conducts Sportsmen's Roundtable with U.S. Senate Republican Policy Committee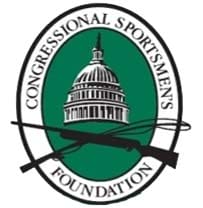 Washington, DC –-(Ammoland.com)- Congressional Sportsmen's Foundation (CSF) President Jeff Crane and U.S. Senator John Thune, Chairman of the U.S Senate Republican Policy Committee and Congressional Sportsmen's Caucus (CSC) Co-Chair, conducted a roundtable meeting with sportsmen's groups and CSC Republican Senators yesterday to discuss issues of importance to the sportsmen's community.
Leaders of the major hunting, fishing and wildlife conservation organizations and the outdoor industry gathered with Republican Senators in the U.S. Senate Russell Building to discuss a wide range of topics that are top of mind within the sportsmen's community, including: conservation funding, lead ammunition and fishing tackle, Making Public Lands Public, state management of wolves, the Sport Fish Restoration and Boating Trust Fund, the 2012 Farm Bill, the National Fish Habitat Conservation Act, and the Magnuson-Stevens Act and national ocean policy.
"Working hand in hand every day like we do with the Congressional Sportsmen's Caucus on issues of importance to sportsmen, we thought it wise to bring many of these companies and organizations that support and work alongside us together with members of the Caucus to present their views on these important issues directly to the participating Senators," said Crane.
CSC members interacting with sportsmen's leaders yesterday included: Sen. Thune, CSC Vice-Chair Sen. Jim Risch, Sen. Lisa Murkowski, Sen. John Boozman, Sen. Lamar Alexander, Sen. Jerry Moran, Sen. Richard Burr, Sen. John Hoeven, Sen. Mike Johanns and Sen. Mike Lee.
"As co-chair of the Congressional Sportsmen's Caucus, I was pleased to work with the Caucus to bring together several Republican Senators and the national leadership of nearly all of the major hunting, fishing, and conservation organizations for a roundtable discussion," said Thune.

"This event provided attendees an opportunity to meet face-to-face with Senators to discuss current and proposed legislation, as well as hunting, fishing, conservation, and outdoor recreation priorities."
CSF Board Members Steve Sanetti of the National Shooting Sports Foundation, Bob Model of Boone & Crockett, Tommy Millner of Cabela's, and Jeff Angers of the Center for Coastal Conservation, along with other representatives of a wide range of sportsmen's groups were able to voice the importance of these topics to their members and customers who are part of the over 40 million Americans who hunt and fish every year.
About:
The Congressional Sportsmen's Foundation celebrated its 20th anniversary in 2009. Throughout this time, CSF has maintained a singleness of purpose that has guided the organization to become the most respected and trusted hunting and fishing organization in the political arena. Visit: www.sportsmenslink.org