DPMS Announces Outbreak – Omega 4 2011
The Original 3-Gun Zombie Fun Shoot Continues.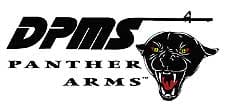 St. Cloud, MN –-(Ammoland.com)- DPMS Firearms, LLC is proud to announce that registration for the Outbreak: Omega 4 fun shoot is now available online.
The DPMS Outbreak: Omega 4 is a theme-based fun shoot with multiple stages based on the scenario, "An outbreak of the undead in Minnesota is bringing citizens and military personnel alike to a gun club on the outskirts of a small town to quell the uprising of evil."
Basic shooter registration includes 6 stage tickets and registration for the prize table. Very Important Zombie-slayer (VIZ) registration includes an unlimited stages wristband, event t-shirt and registration for the prize table. Additional stage tickets can be purchased the day of the shoot.
The event is being held at the Ahlman's Guns Range in Morristown, MN on July 9, 2011 and registration is required by July 1, 2011.
For more information about the Outbreak: Omega 4 fun shoot, to view stage descriptions or to register for the event, please visit www.outbreakomega.com.
About DPMS Firearms
DPMS Firearms, LLC, is an industry leader in providing quality AR-style rifles, components and accessories. No other company offers more styles or configurations of AR rifles. DPMS provides choices for high-power and small-bore shooters by offering rifles and assemblies chambered in 204 Urge, 223 Remington, 5.56×45 NATO, 243Winchester, 260 Remington, 6.5 Creedmoor, 6.8×43 SPC, 30 Remington AR, 308 Winchester and 338 Federal. More information about the company can be found at www.dpmsinc.com.