End of Texas Special Session 2011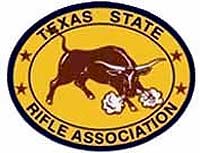 Houston, Tx –-(Ammoland.com)- Today, June 29th, at 12:30, the Texas House joined the Senate and gaveled to a close marking the end of Special Session.
This is when Rep. Fred Brown announced his retirement effective immediately. Rep. Brown's Texas House District 14 includes part of Brazos County.
He's been a pro-gun vote since his first legislative session in 1999. TSRA members in the College Station area expect a special election to be called soon. You will need to elect someone to complete Rep. Brown's term in office. Seth McKinney, son of A&M's Chancellor Mike McKinney, has announced he'll run.
The major issues assigned to the Special Session by Governor Perry were completed, notably the budget bills. There were no gun-related issues on the "call" although Senator Wentworth would like to add CHL on Campus to the education bill. Likely any attempt at that would have been nullified in the House by a point of order due to rule differences between the House and Senate. The much discussed in the media TSA "groping" bill was left behind.
By the way, I'm told gun bills have never been included on a Governor's call for a special session.
All members of the Texas House and the Texas Senate will stand for reelection in 2012. This is due to redistricting. It will be a busy election year to say the least.
Stay tuned to TSRA for more information.
TSRA Gun Show in Mesquite ~July 30-31
Also, if you're in the DFW area, mark your calendar for July 30-31 at the Mesquite Convention Center. Get out of the Texas heat and add to your collection for the fall hunting seasons. For information about having a table or attending contact Crystal Walker at [email protected] or call the office at 512-615-4200.
Join, Renew, or Upgrade TSRA membership at www.tsra.com or call the office at 512-615-4200. TSRA needs you to be able to support gun owners in Texas.
TSRA is the NRA state affiliate but our members and our money come from Texas!
Keep the Faith,
Sincerely, Alice Tripp
Texas State Rifle Association
About:
The Mission of the Texas State Rifle Association is to protect and defend the inalienable rights of the individual Texan to acquire, possess, transport, carry, transfer ownership and enjoy the right to lawful use of firearms for self preservation, for the defense of family and property and the common defense of the Republic and the individual liberties of the people. Visit: www.TSRA.com