Extreme Shock Introduces Predator Series Ammunition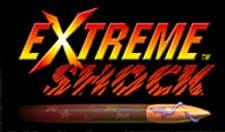 CLINTWOOD, VA –-(Ammoland.com)- Extreme Shock USA, known for producing the world's most advanced ammunition, has developed the new Predator Hunting series of ammunition for taking down serious game.
Extreme Shock's revolutionary powder metal core releases energy over a wider area, causing massive shock trauma to the animal's central nervous system.
With no ricochet, no shoot through and total energy transfer inside the target, you have the power to bring down large and dangerous game.
Predator rounds are available in 357 Mag, 44 Mag, 45Long Colt, 223, 7.62×39, 30-30, 308, and 30-06. MSRP for a 20-round box of 357 Mag 160 grain Predator is $41.00.
To learn more about the full range of products offered from Extreme Shock Ammunition, please visit www.extremeshockusa.net, call Extreme Shock USA at (276) 926-6772 or contact Monica Arnold, Public Relations Director – Blue August, at [email protected]