HSUS Still Howling & Fundraising off the Backs of Wolves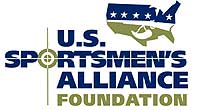 Columbus, OH –-(Ammoland.com)- While the latest round of the wolf protection versus wolf hunting issue went to scientific wildlife managers in Montana and Idaho by a repeal of the federal threatened species protection status, it seems HSUS hasn't been listening.
Currently on the HSUS website is a plea for supporters to write letters to urge federal officials to save wolves from hunters —and to donate dollars.
The text states: "If these wolves were delisted, the states of Montana and Idaho would allow widespread hunting in a manner that could reduce the current struggling population of wolves by over 75% and decimate the species."
Montana's Fish, Wildlife and Parks Department indicate more than 500 wolves live in that state, and wolves have been drastically lowering elk herds. And since wolves in Idaho and Montana were removed from the federally protected species list, both states have been working to establish a wolf hunting season.
Thus, this fall it will be hunters' turn to spend money on wolves-make that wolf tags – to help restore a balance between them and other important wildlfe species.
About:
The U.S. Sportsmen's Alliance is a national association of sportsmen and sportsmen's organizations that protects the rights of hunters, anglers and trappers in the courts, legislatures, at the ballot, in Congress and through public education programs. Visit www.ussportsmen.org.