Jews For The Preservation Of Firearms Ownership New Website
America's Aggressive Civil Rights Organization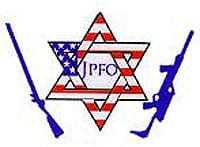 Washington, DC –-(Ammoland.com)- On Saturday June 18th I uploaded a "new look" JPFO – http://jpfo.org/ , all in order to give you a larger page and also make for more homepage interest, along with better navigation options.
For instance, check down the page to see one of our new interest features, "Gun of The Week".
At present we have updated many current and "top level" pages. However, the process of updating further will be a long term "work-in-progress".
Therefore, do not be surprised if when browsing you still find many old style pages – our hard hitting-content is still there.
If you haven't checked in recently please take a look, and should you have queries or find any significant problems over display or link functions, it would be appreciated if you'd email to [email protected] giving useful details, including your browser type and version. Thank you for your support.
Chris Bodine, Webmaster JPFO.
Yours in Freedom, The Liberty Crew at JPFO Protecting you by creating solutions to destroy "gun control"
About:
Jews For The Preservation Of Firearms Ownership Mission is to destroy "gun control" and to encourage Americans to understand and defend all of the Bill of Rights for everyone. Those are the twin goals of Wisconsin-based Jews for the Preservation of Firearms Ownership (JPFO). Founded by Jews and initially aimed at educating the Jewish community about the historical evils that Jews have suffered when they have been disarmed, JPFO has always welcomed persons of all religious beliefs who share a common goal of opposing and reversing victim disarmament policies while advancing liberty for all.
JPFO is a non-profit tax-exempt educational civil rights organization, not a lobby. JPFO's products and programs reach out to as many segments of the American people as possible, using bold tactics without compromise on fundamental principles. Visit www.JPFO.org – Copyright JPFO 2011