Lee Again Battles Levanza This Time For Area 1 Women's Open Shooting Title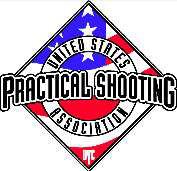 SEDRO-WOOLLEY, Wash. –-(Ammoland.com)- For the second time in recent weeks Team Limcat's Athena Lee of Katy, Texas faced off against Team JVDynamics' Valerie Levanza of Glendale, Calif. in Women's Open division competition and again, this time at the 2011 USPSA Area 1 Regional Handgun Championship, Presented by Springfield Armory, Lee came out on top.
Earlier this month the two competed head-to-head at the USPSA Double Tap Championship in Texas where Lee, despite being scored shooting a minor power factor to Levanza's major, edged out Levanza by less than a point.
This past weekend at the Area 1 match, with both shooters scored on an equal footing, Lee outpaced Levanza by 101 points winning nine of twelve stages and finishing 11th overall with a final score of 938.2747.
"Both Athena and Valerie are outstanding shooters and watching them go toe-to-toe for the second time this month puts into clear perspective how exciting women's USPSA competition can be," said Chuck Anderson, the USPSA Area 1 director.
Levanza finished second besting Lee on three stages and posting a final score of 836.9830. Third place went to Marisa Rollolazo of Seattle, Wash. who ended the match with a total of 625.6195 points.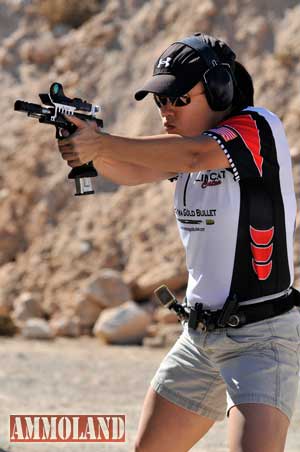 Rounding out the top five were Judith Simpson of Sherwood, Ore. in fourth with 606.7850 and Jan McDonald of Sweet Home, Ore. in fifth with 556.5588.
Elsewhere in the Open division, Eddie Garcia of Mesa, Ariz. won the overall Open title with five stage wins and a final score of 1161.0812 points. Dexter Bradley of West Richland, Wash. finished as the top junior shooter with 831.7677. Among the senior shooters, Canadian Frank Koch of Calgary, Alberta won the Senior title with 903.3180 points while Frank Cook of Butte, Mont. won the Super Senior title for the fourth year in a row with his score of 793.5845.
The 2011 USPSA Area 1 Regional Handgun Championship, Presented by Springfield Armory, was held June 22-26 at Albany Rifle and Pistol Club in Shedd, Ore. and drew 318 top pistol shooters from around the country, as well as Alaska, Idaho, Montana, Nevada, Oregon, Utah, Washington and Wyoming, the states that make up the Area 1 region.
To learn more about practical shooting, or join the 20,000 members of the U.S. Practical Shooting Association in the most dynamic and fast-paced shooting sport around, visit www.USPSA.org, follow @USPSA_Shooting on Twitter, like USPSA on Facebook (www.facebook.com/USPracticalShootingAssn) or read the Practical Shooting blog (www.practicalshooting.posterous.com).
About:
USPSA is a non-profit membership association. Most of the more than 20,000 individual members belong to and regularly compete at one of the nearly 375 affiliated clubs and sections (groups of clubs banded together for mutual benefit) located across the United States. USPSA is affiliated with the International Practical Shooting Confederation (I.P.S.C.), which is comprised of approximately 67 nations. USPSA is the American region of IPSC. Visit: www.uspsa.org